Sevigny is for the poetic eye.
It sings to readers – luring and promising – sweet like candy.
Even though it is different, you feel that you've already seen it.
Sevigny seduces you to look.
Look twice.
Déjà vu Ease the lure.
Allow your eyes to follow the rhythmic ribbon.
Enjoy the wavy ride on the weavy patterns.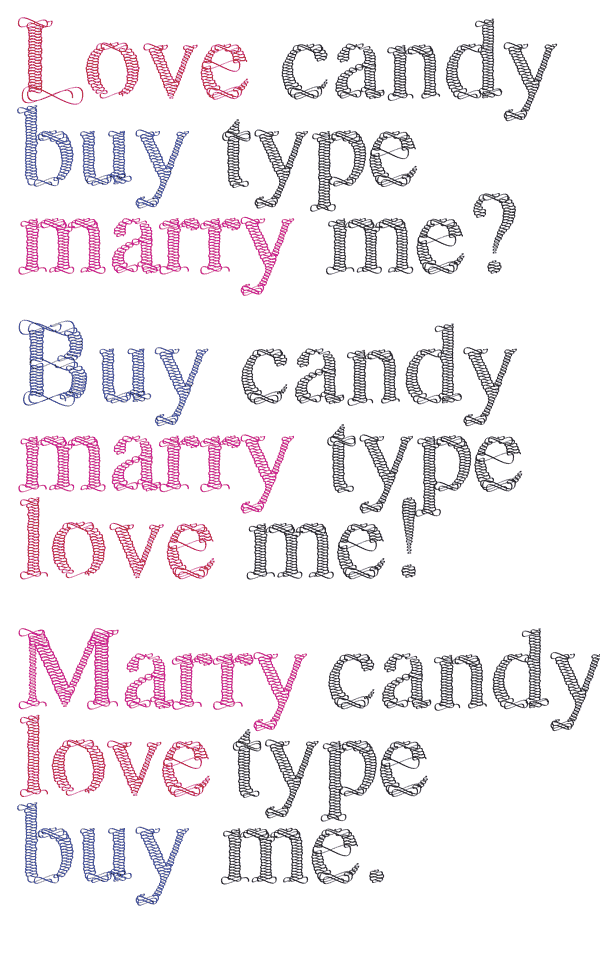 Let Sevigny enrich your design ideas. Recommended for Christmas windows, ribbon candy packaging, lingerie labels, book covers, everything that smells good, everything for grown ups, everything for kids, Christmas carol titles, wedding invitations and wedding magazines.

The immediate download contains the font in OpenType (Postscript) format and works on Mac and PC. [Free updates]
By purchasing this font you agree to Harald Geisler's End User License Agreement (EULA), which can be viewed
here
.
Select the number of users (CPUs or Person): 
[product_page id="5398″ sku=""]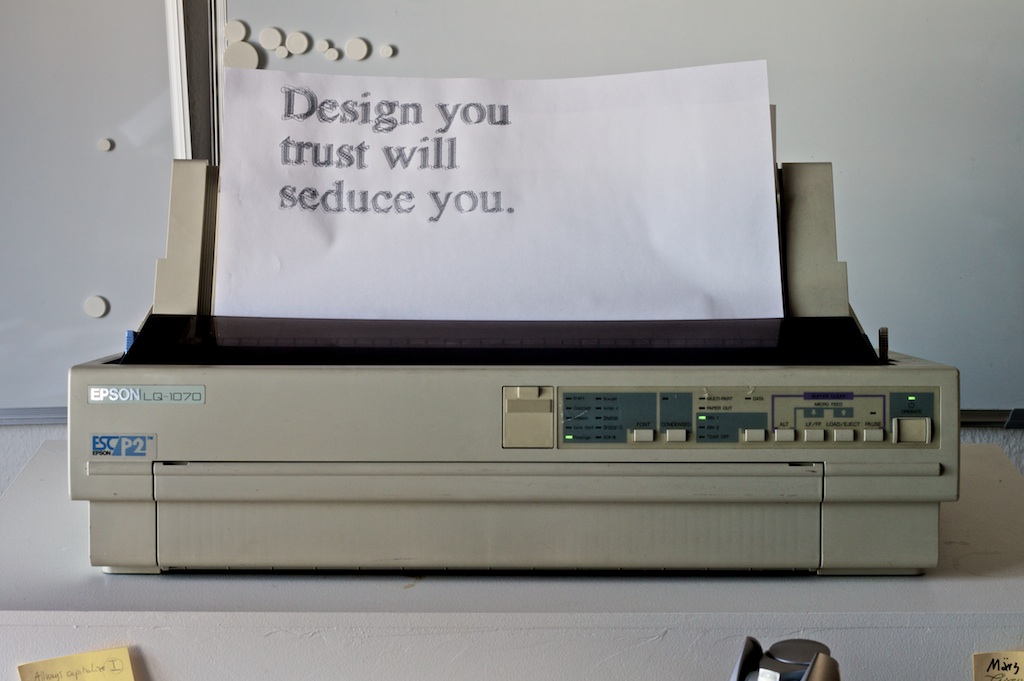 Click to see the full Sevigny character set: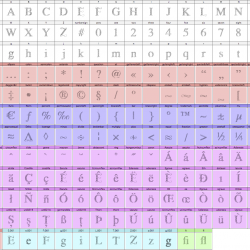 More about Sevigny:
How to use Sevigny on your blog or website (i.e. headlines)
Sevigny on Typographyserved.com
Sevigny
is featured on Typography Served :
https://www.typographyserved.com/gallery/Sevigny-Typeface/812280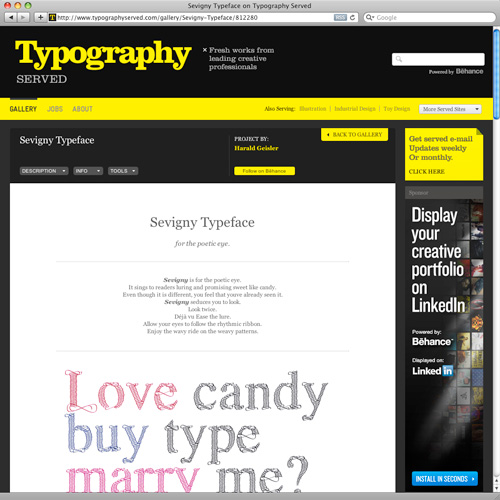 [How to purchase and download a font] [Payments and security]
Returns

Returning tangible goods:
Returns of tangible goods (i.e. prints or plates) must be claimed within 10 days after delivery through email, phone or fax.

Tangible goods must be send back immediately after claiming the return within the original packaging.

Shipping costs will not be refunded. The buyer ships the item at own risk and cost. A refund will be made after the returned item arrives undamaged.

A restocking fee of 25% of the total purchase price applies to returns of all tangible goods.
A reduced restocking fee of 10% of the total purchase price applies to returned offset prints.

Returning intangible goods:
Intangible goods (i.e. font licenses) are not returnable or refundable, for obvious reasons. If your purchase is proven defective and you notify me within 5 days of your purchase, I will either provide a replacement/update to that item or refund your money.


[Sales Tax]
You have a question that is not answered above?