What does the press say about Harald Geisler?

2011

May 17th:
"Das Medium ist die Botschaft. Geislers typografischer Kalender übersetz die Zeit in reinen Text." portrait written by Christoph Schröder in Börsenblatt #178
Christoph Schröder
interviewed me in my studio in April The protrait was printed in "Börsenblatt" #178, a magazin focused on bookpublishing.
Ein Jahr in 2011 Computertasten
you can download the →PDF.
Börsendblatt #178 – Portrait Harald Geisler – BBL_2011_SPEZ_KAL_034-MEN-Geisler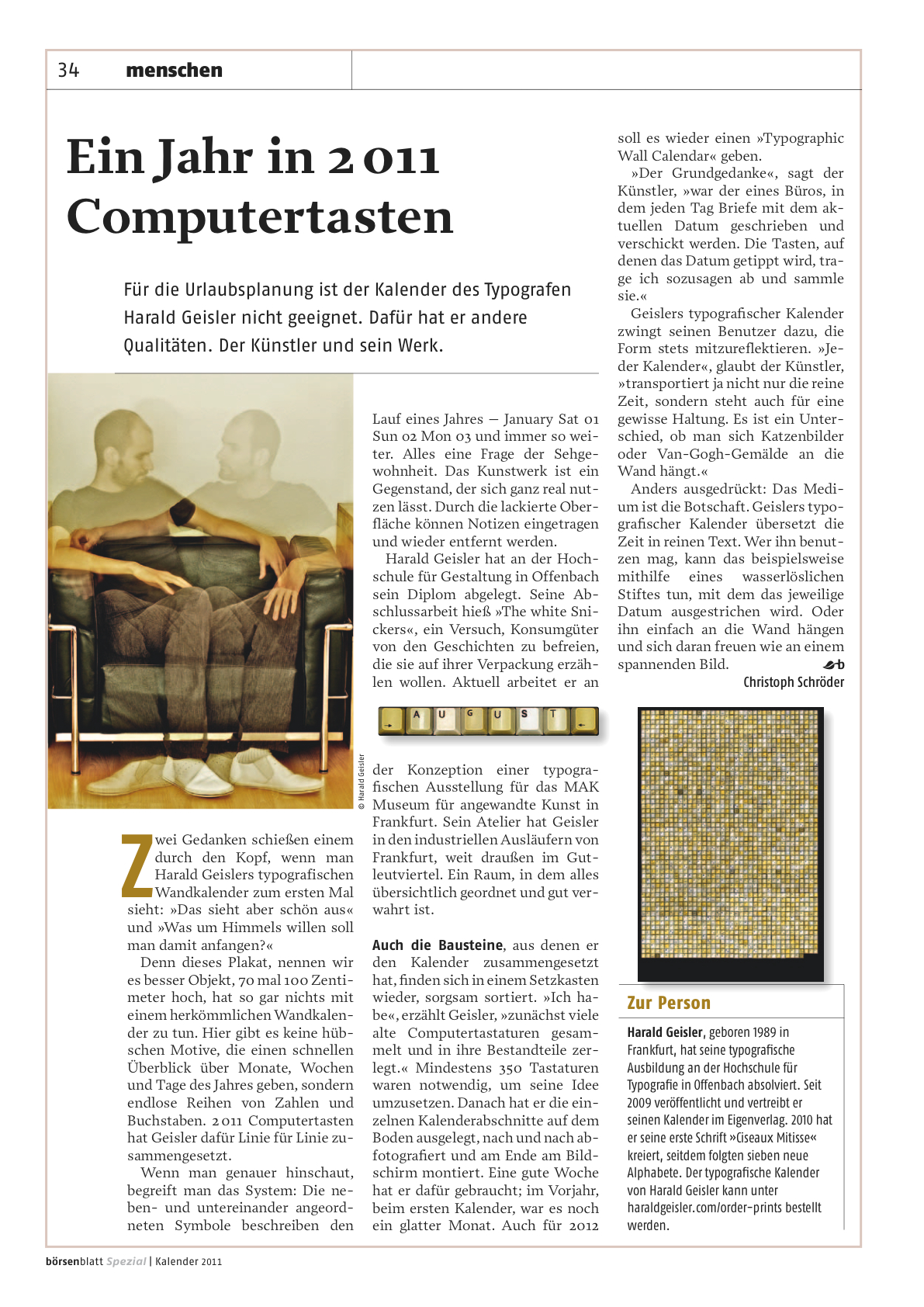 January 5th:
"…minimalistic, slightly interfering and really cool." in Slanted
Hans Schumacher
about the
Typographic Wall Calendar 2011:
HELLO YOU LOOK GORGEOUS AND PRETTY COOL
https://www.slanted.de/eintrag/hello-2011-you-look-gorgeous-and-pretty-cool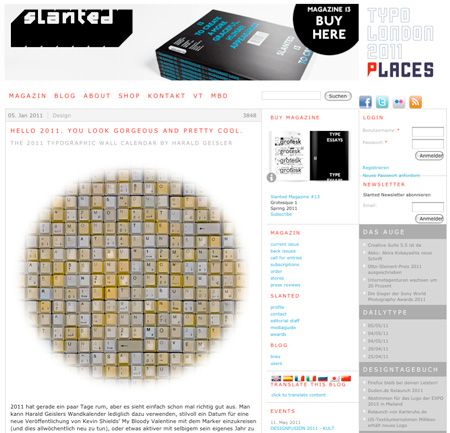 January 1st :
Sevigny on Typographyserved.com
Sevigny
is featured on Typography Served :
https://www.typographyserved.com/gallery/Sevigny-Typeface/812280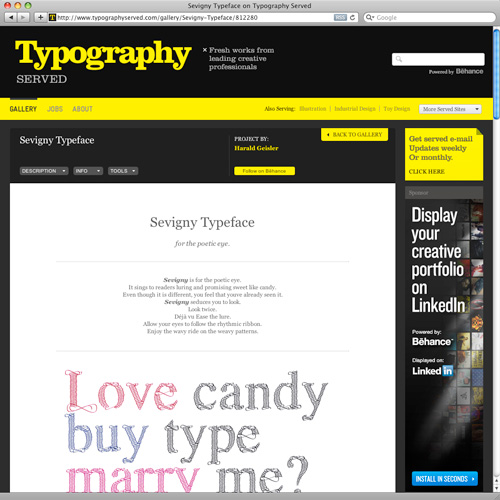 2010

December 13th:
Typographic Wall Calendar 2011 in German design magazine PAGE
Antje Dohmann
about the
Typographic Wall Calendar 2011 on Kickstarter:
https://www.page-online.de/emag/typo/artikel/typografischer_wandkalender



November 22nd:
"…der minutiöse Wahnsinn, …(der) eher an J. Johns oder einen sehr disziplinierten J. Pollock erinnert…" in typography magazine Slanted
Hans Schumacher
wrote a nice article on the slanted Website about the
Typographic Wall Calendar 2011 on Kickstarter:
https://www.slanted.de/eintrag/2011-typographic-wall-calendar-harald-geisler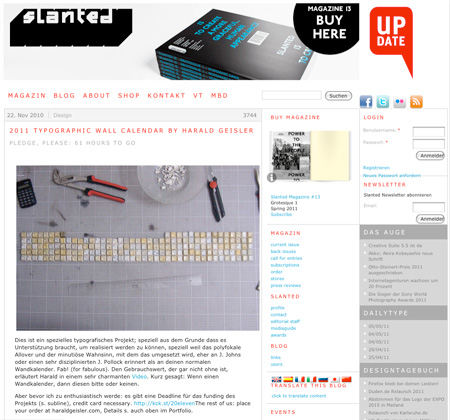 October 10th:
"…one-of-a-kind…" Armin Vit, Quipsologies (former Speak Up)
Armin Vit featured the Typographic Wall Calendar 2011 in Quipsologies Vol 47 No.60:
https://www.underconsideration.com/quipsologies/archives/november_2010/arminvit_60.php


October:
Typographic Wall Calendar featured in DMIG - Design made in Germany
DMIG Design made in Germany
featured the
Typographic Wall Calendar 2011
:
https://www.designmadeingermany.de/grafikdesign/typografie/2011-typographic-wall-calendar/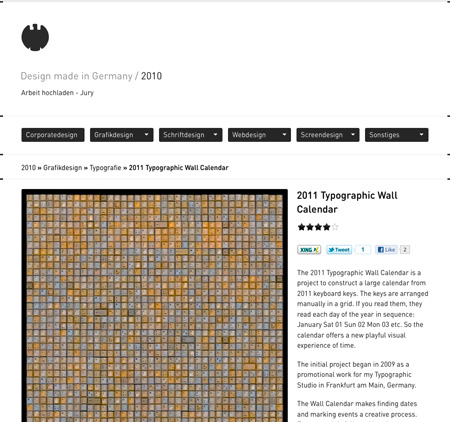 September 16th:
Whimsical Musical featured in German design magazine PAGE
Whimsical Musical
is featured in German graphic design magazine
PAGE
:
https://www.page-online.de/emag/typo/artikel/displayschrift_whimsical_musical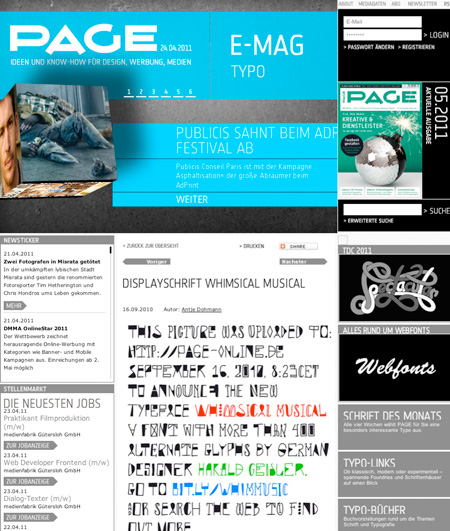 August:
Ciseaux Matisse in Typodarium 2011
Ciseaux Matisse
font family is featured in Typodarium 2011: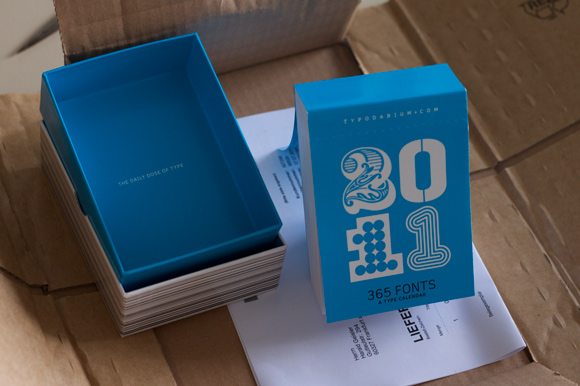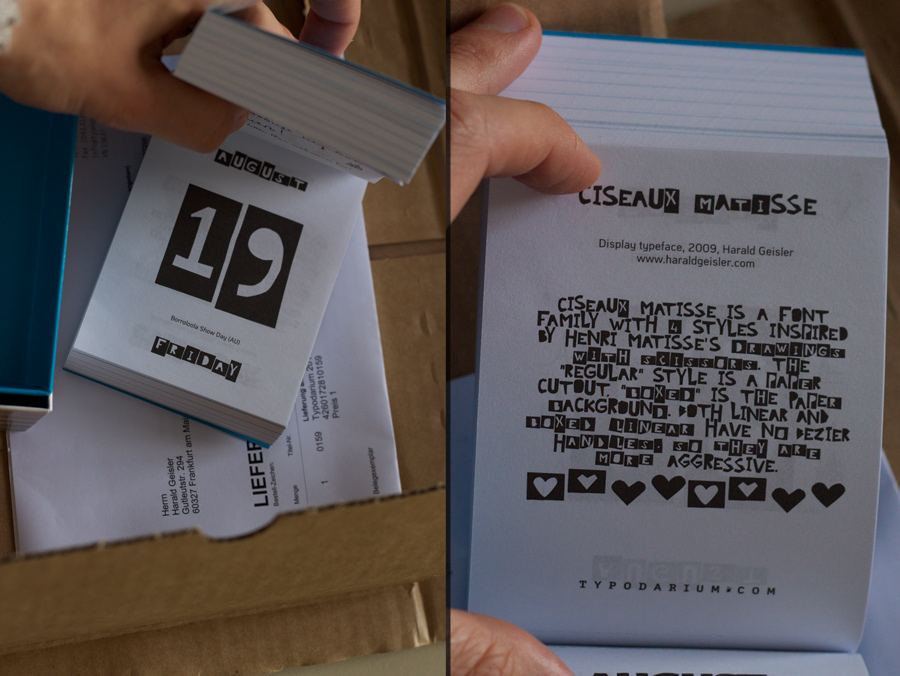 July 27th:
Zebramatic on Typographyserved.com
Zebramatic
is featured on Typography Served :
https://www.typographyserved.com/Gallery/Zebramatic-Type/574668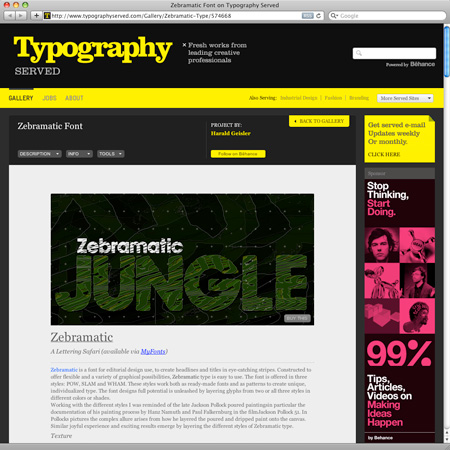 January 2nd:
"…simple, effective, straightforward, yet dizzying…" in Format Magazine
Xiaoli Li
wrote a nice article about the
Typographic Wall Calendar 2010:
https://www.formatmag.com/news/harald-geislers-keyboard-calender/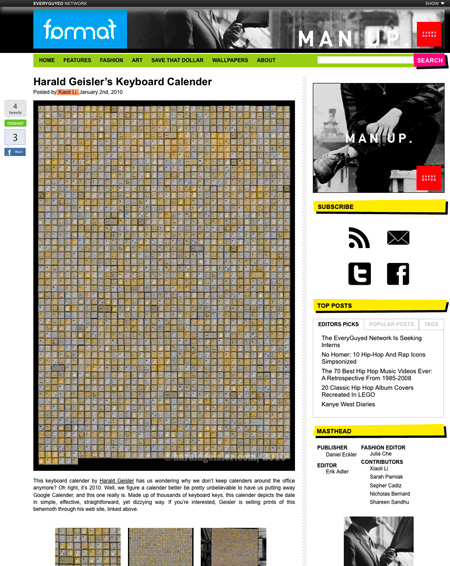 Collected Quotes:
"…stunning reinterpretation of a calendar is a masterful example of how a designer can completely flip a genre signifier on its head. Geisler reimagines calendars in order to change the way we visualize time, and in turn, redefines what it means to save the date."
Mike McGregor,
Kickstarter, NYC
"…one-of-a-kind…"
Armin Vit,
Quipsologies
(former Speak Up) Vol.47 No.60, Austin TX
"…der minutiöse Wahnsinn, …(der) eher an J. Johns oder einen sehr disziplinierten J. Pollock erinnert als an deinen normalen Wandkalender." 

Hans Schumacher,
slanted.de
/ projektgrafik.de, Berlin
"DuMont Tipp – Ein besonderes Kalenderprojekt"
DuMont Kalenderverlag,
dumontkalender.de
, Cologne
"Creative of the week" 

Gerrie Smits,
The RAAKonteur #20
, London
"…simple, effective, straightforward, yet dizzying…"
Xiaoli Li,
Formatmag
"…staggering image…"
Erik Brandt,
geotypografika.com,
Minneapolis
"It's a completely unique project, and both an expensive and huge undertaking…"

Jamie Homer,
flush-left.co.uk
, UK
"…thought intrigued…" 

Idealog Weekly,
idealog.co.nz
, New Zealand
"…ambitiøse…" 

Thomas Arendt,
blog.makeyourmark.dk
, Denmark

"…perfekte Tastenkombination für das kommende Jahr." 

Publique,
itspublique.de
, Germany
"…amazing…" 

Andrew Dobrow,
Geektoplasm
"…unique DIY…" 

Abby Jenkins,
Apartment Tharapy Unpluggd
, US
"…This is calendar ART. This is art that is a CALENDAR…" 

km,
Clerk & unwell
, Chicago
"…VIDEO DES TAGES: 2011 Typographic Wall Calendar…ein völlig einzigartiges Projekt." 

Carina Czisch,
Grafiker.de
, Berlin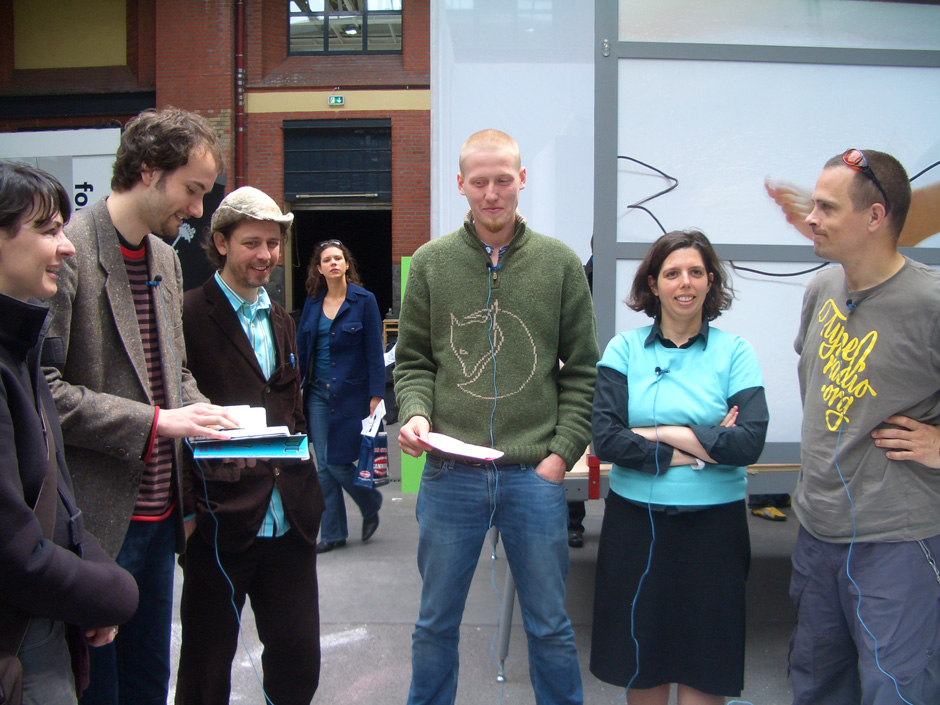 An interview with Typeradio
I am a big fan of Typeradio. I dreamed that when one day I would get interviewed on Typeradio I would turn the tables around and interview the interviewers themself. On Designmai 2006 my dream came true:
Friedrich Althausen
and me interviewed Donald und Liza from Typeradio on their own show. Listen to the Interview here →
https://www.typeradio.org/loudblog/index.php?id=256
A world-premiers. This is the first time Liza and Donald themselves have to answer the 20 yes/no questions. Invited by students from Halle, Offenbach and Weimar, there is no chance to escape. Also not the legendary penis question and the Underwear question. Listen to this to meet Donald and Liza in person.

And after traveling the whole world to it is finally the time to reveal the often discussed & legendary list of best looking type-designers world-wide. Who is in the list? [typeradio.org]

On the picture: Sibylle Schlaich, Harald Geisler, Alex Branczyk, Designmai-Visitor, Friedrich Althausen, Liza Enebeis, Donald Beekman. (Thanks for the photo David.)