FOR IMMEDIATE RELEASE
SEND ANGELA MERKEL OR DONALD TRUMP A MESSAGE – IN EINSTEIN OR FREUD'S HANDWRITING
AN ARTIST USES CROWDFUNDING TO REENACT THE 1932 LETTER EXCHANGE BETWEEN ALBERT EINSTEIN AND SIGMUND FREUD
1. Contact Info
2.1 Press Release Video July 12, 2016
2.2 Press Release Images July 12, 2016
2.3 Press Release July 12, 2016
3. Quotes from scientists about the Albert Einstein font
4. Creators' Biographies
5. Additional Resources
6. Credits
Link to Kickstarter Campaign Site:
https://www.kickstarter.com/projects/2108133360/kickstarter-gold-pen-palseinstein-and-freud-handwr
1. Contact Info
Harald Geisler
Telephone: +49 179 2079780
mail@haraldgeisler.com
Languages: German and English
Website: http://haraldgeisler.com

Elizabeth Waterhouse
Mobile: +49 1772752853
waterh@post.harvard.edu
Languages: English and German
Website: http://dancelikething.org
2.1 Press Release Video
Feel free to use and edit any of these Videos when writing about the campaign.
If you need a higher resolution or custom video please contact Harald Geisler (mail@haraldgeisler.com)
Credit line for Video : Harald Geisler
Download Videofiles to embed in your article:
https://haraldgeisler.com/Media/_video/drawing_y.mp4
https://haraldgeisler.com/Media/_video/Pen_Pals-Kickstarter_Video.mp4

2.1 Press Release Images
Feel free to use any of these images/ animation GIFs when writing about the project.
If you need a higher resolution or custom images of samples please contact Harald Geisler (mail@haraldgeisler.com)
Credit line for images : Harald Geisler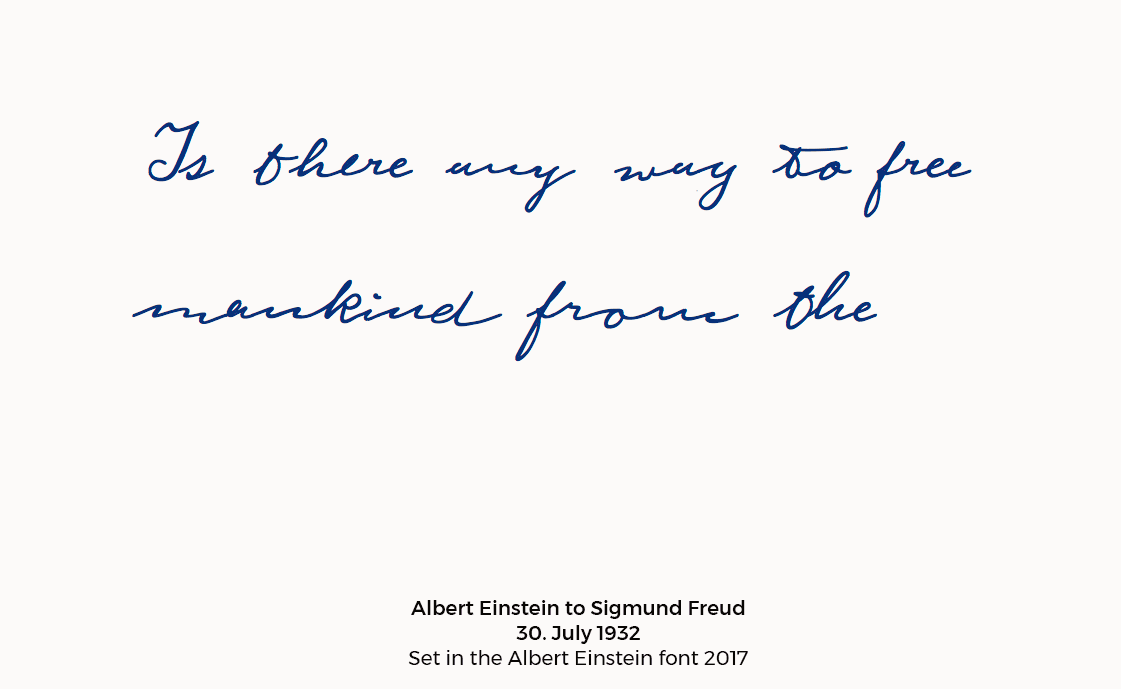 Quote Einstein writing to Freud, 30 July 1932
Quote Freud writing to Einstein, September 1932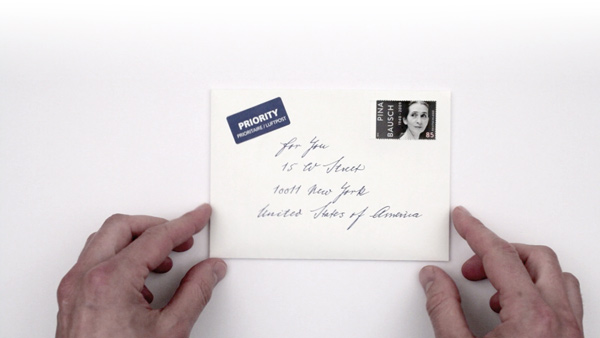 Letter with Sigmund Freud Typeface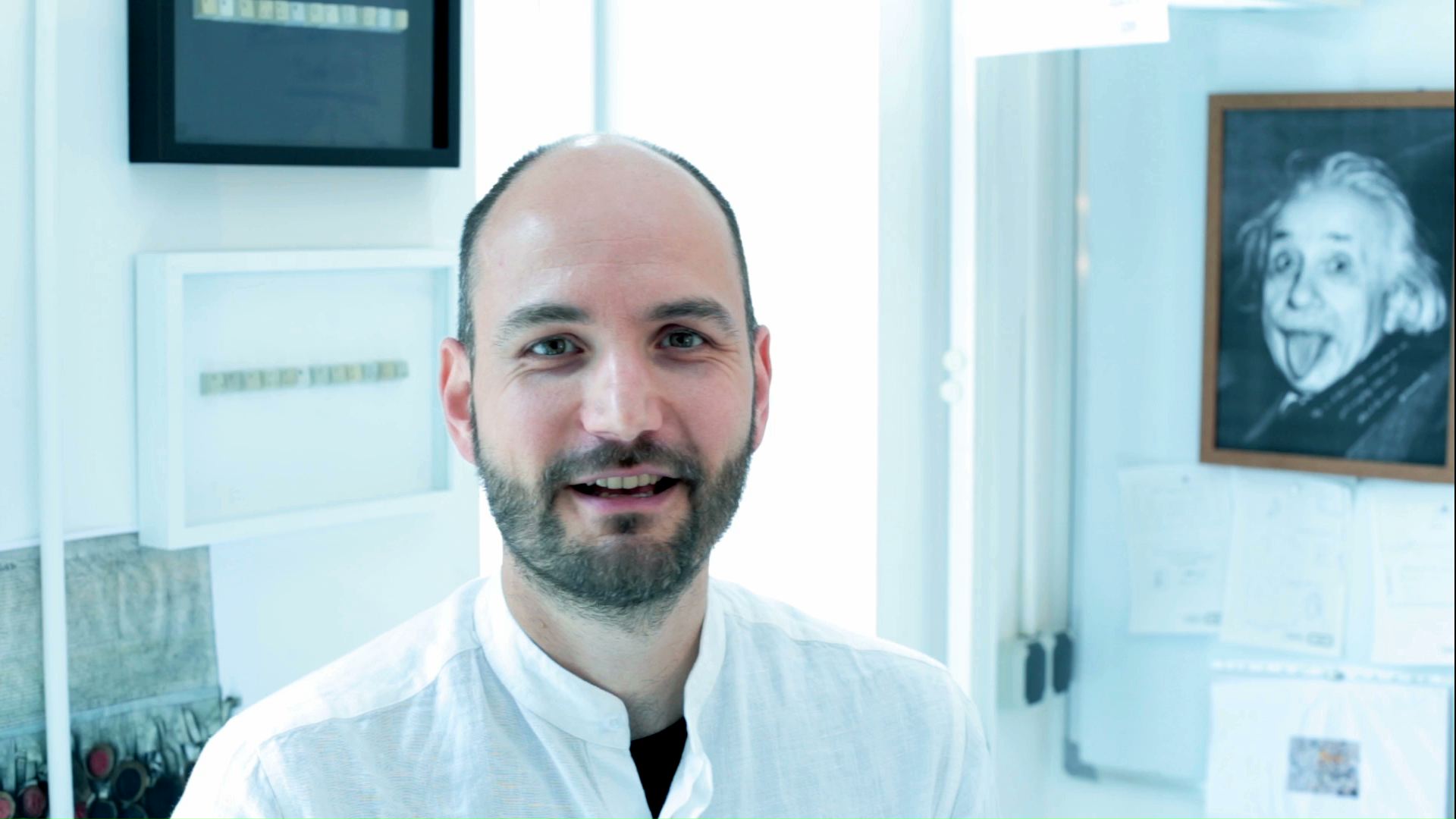 Screenshot from video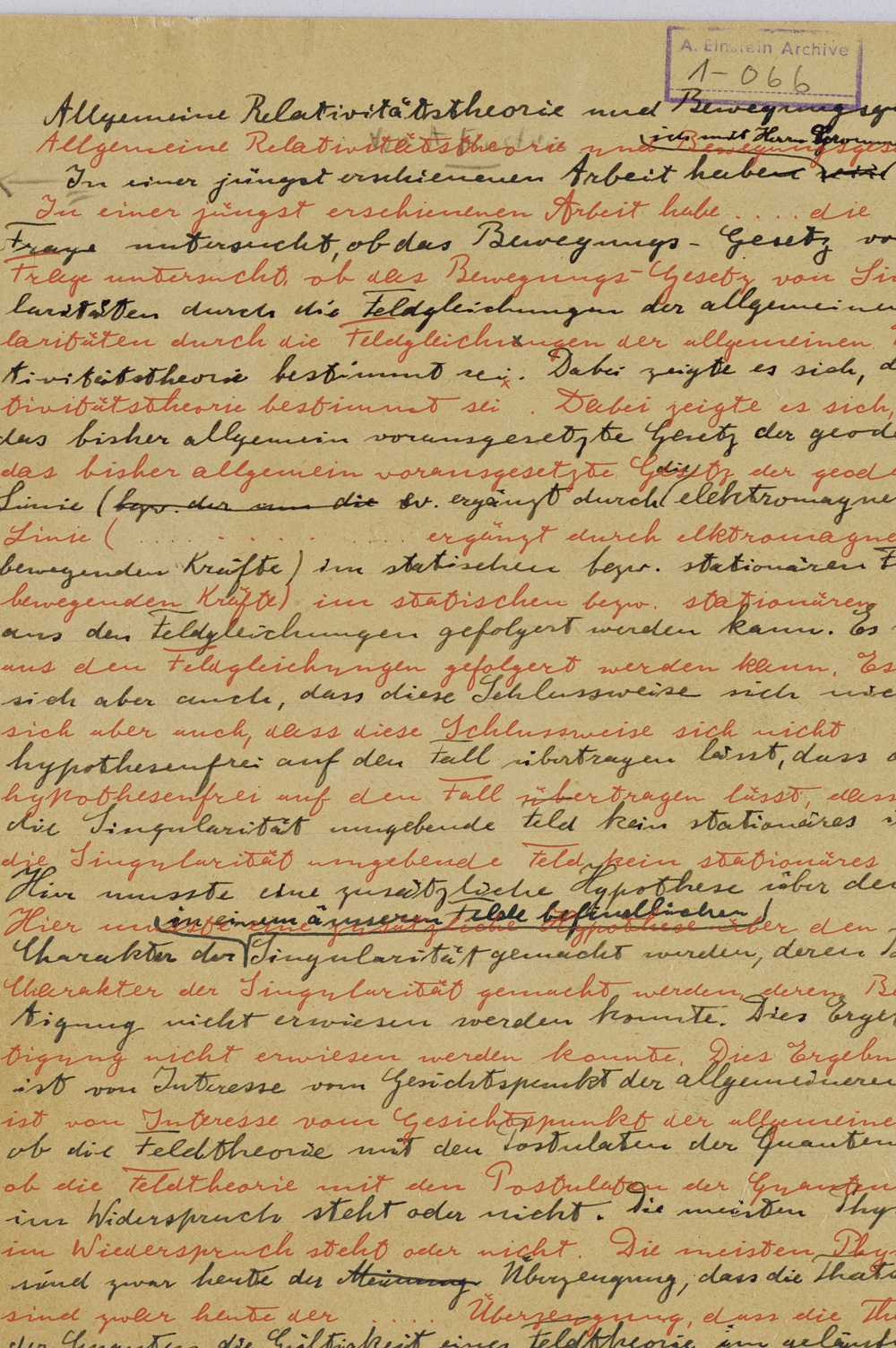 Comparison original manuscript and Albert Einstein font.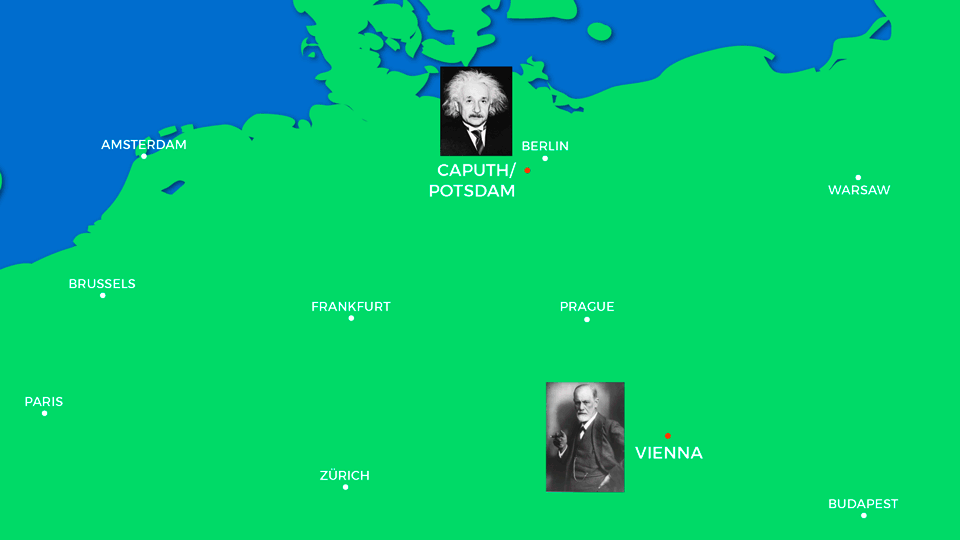 Einstein Freud correspondance.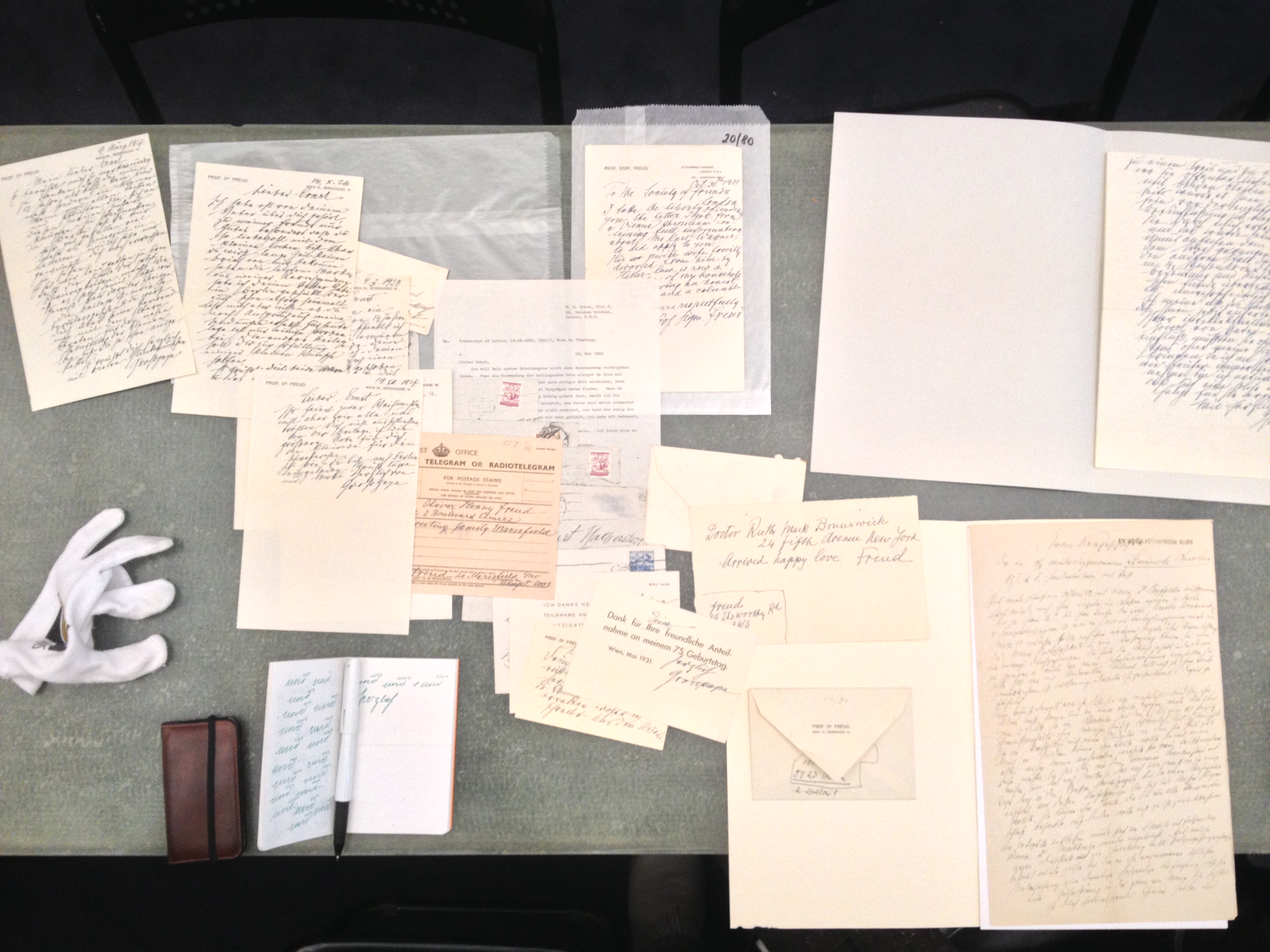 Studying letters on a table in Sigmund Freud Archive, 2013
Exactly 85 years ago in 1932, Einstein wrote an open letter to Sigmund Freud on the topic "Why War?" asking Freud for his opinion as a psychoanalyst. A few months later Freud replied with a now historic statement to Einstein's questions. Would you like to read this letter exchange?
Artist Harald Geisler has made it possible not only to receive copies of the letters in the mail but to send them to someone else, such as Angela Merkel or Donald Trump. Geisler (b. 1980) is a German typographer based in Frankfurt and the inventor of the Albert Einstein font (2015) and the Sigmund Freud typeface (2013). These fonts let you write in the handwriting of Albert Einstein or Sigmund Freud on your computer and were made through a rigorous process of archival study and technological innovation.
A font is a software that formats the letters on a screen, such as Times New Roman, Helvetica or Cambria. Like the recent Tiny Hands font reproducing Donald Trump's handwriting, Geisler's designs have caught the attention of many journalists. Through the international crowdfunding platform Kickstarter over thousands of people have purchased Geisler's fonts for a variety of purposes: for formatting texts, T shirt designs, book titles, postcards and even in one case a tattoo.
This month, honoring their eighth anniversary, Kickstarter invited Geisler to propose a new spin on his previous projects. Geisler decided to try something a bit different, what he calls a "typographic political reenactment." In a campaign that runs until July 23th Geisler is pitching to reenact the historic letter exchange from 1932 using his Albert Einstein font and the Sigmund Freud font as tools to format the letters. Supporters of 10€ or more will receive the letters in the mail, typeset to look as close to the original letters as possible. These will be sent from the actual locations and time they were sent in 1932. And they will even be translated into English, if you prefer that to the German originals.
This project is made in collaboration with the Sigmund Freud Museum Vienna. That means that Freud's letter will not only be send from Vienna, but also from his former apartment in Berggasse 19, which is today home to the Freud Museum and Archive.
The funding campaign runs until July 23, 2017 and is all or nothing. In addition to getting copies of the letters, you can also purchase the fonts at a discounted price starting at 30€.
Letter from Albert Einstein to Sigmund Freud, Translation by Stuart Gilbert:
"It would almost appear that the very domain of human activity most crucial to the fate of nations is inescapably in the hands of wholly irresponsible political rulers." (1931/1932)
"The proposal of the League of Nations and its International Institute of Intellectual Co- operation at Paris that I should invite a person, to be chosen by myself, to a frank exchange of views on any problem that I might select affords me a very welcome opportunity of conferring with you upon a question which, as things now are, seems the most insistent of all the problems civilization has to face. This is the problem: Is there any way of delivering mankind from the menace of war? It is common knowledge that, with the advance of modern science, this issue has come to mean a matter of life and death for Civilization as we know it; nevertheless, for all the zeal displayed, every attempt at its solution has ended in a lamentable breakdown." (July 30, 1932 Potsdam)
Letter from Sigmund Freud to Albert Einstein, Translation by Stuart Gilbert:
"There is but one sure way of ending war and that is the establishment, by common consent, of a central control which shall have the last word in every conflict of interests. For this, two things are needed: first, the creation of such a supreme court of judicature; secondly, its investment with adequate executive force. Unless this second requirement be fulfilled, the first is unavailing. Obviously the League of Nations, acting as a Supreme Court, fulfills the first condition; it does not fulfill the second. It has no force at its disposal and can only get it if the members of the new body, its constituent nations, furnish it." (September 1932, Vienna)
Quote from Harald Geisler:
"I hope to reach a large audience with this project. I think it is important not just to sell my fonts, but also to use them to get people to think about larger issues. Like how can institutions help us to protect and prevent us from war? Who owns a person's handwriting? And what happens if we stop writing letters to each other, and just keep on tweeting and texting?" (July 6, 2017, Frankfurt am Main)

Additional Headline Suggestions:
• IS THERE ANY WAY OF DELIVERING MANKIND FROM THE MENACE OF WAR?
• LETTERING EINSTEIN & FREUD
• BRINGING HANDWRITING INTO THE 21ST CENTURY
• RE:WHY WAR? DIGITISING THE HANDWRITING OF EINSTEIN & FREUD
• REENACTING THE LETTER EXCHANGE OF EINSTEIN AND FREUD
• PENPALS IN 1932 ALBERT EINSTEIN & SIGMUND FREUD CORRESPOND ON THE TOPIC WHY WAR?
3. Quotes from scientists about the Albert Einstein font
"While producing documents in Einstein's handwriting would not alter
the quality or respectability of my own physics research,
there's something very pleasing about representing the
universe in the same style as someone who was himself so effective at
it. It's also just very nice handwriting, which perhaps shouldn't come
as a surprise: Einstein's equations were beautiful, so it makes sense that
their presentation should be as well!"
-Phil Marshall,
Kavli Institute for Particle Astrophysics and Cosmology at SLAC
Stanford University
"Brilliant!"
-Jenny Greene
Assistant Professor of Astrophysical Sciences &
Director of Graduate Studies
Princeton University
http://www.princeton.edu/astro/people/faculty/jenny-greene/

"The perfect way to infuse a beautiful dignity into my otherwise mundane thoughts!"
-Kris Chaisanguanthum
Physicist
UC San Francisco
4. Creators' Biographies
Harald Geisler is a German designer with a degree in typography. His latest font design, the Sigmund Freud Typeface, became the first typeface to be featured in the Wall Street Journal. He is also the publisher of the recent reissue of the Swiss design classic "Designing Programms" by Karl Gerstner, with Lars Müller Publishers Zürich. Geisler's projects range from font design, to book and app publishing, still life flower prints and calendars. His typographic studio is located in Frankfurt am Main, Germany.

Elizabeth Waterhouse is a dancer with a degree in physics. After graduating with a BA in Physics from Harvard she moved to Europe to dance with the internationally renowned dance ensemble The Forsythe Company, where she worked from 2004 – 2012. Waterhouse is now a PhD student working on the topic of entrainment (i.e. coordinated rhythmic activity) at the University of Bern's Graduate School of the Arts. Her projects range from contemporary dance, to music theater, movement education and academic writing.
5. Additional Resources
How was the font made?
http://haraldgeisler.com/Media/Albert-Einstein-2017/howwasthefontmade.pdf
Write like Einstein
http://dancelikething.org/WriteLikeEinstein14042015.pdf

6. Credits
The concept to create a typeface of Albert Einstein's handwriting is based on the idea of Elizabeth Waterhouse and Harald Geisler. ALBERT EINSTEIN and EINSTEIN are either trademarks or registered trademarks of The Hebrew University of Jerusalem. Represented exclusively by Corbis. Official licensed merchandise.