There's a new update available to the Martin Luther king Font. You can download the font from your account:
You are new? Download the font for free here: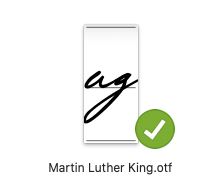 This update adds letterforms and fixes the size of the new numbers that shipped with the April Update. And finally, I have added a new PDF to showcase the font.
The new version will show up in your font menu as "Martin Luther King 2021 May". I recommend uninstalling older versions to keep your font menu organized.
A big "Thank you."
to everybody who supported the creation of the font this month. This update is possible because of the financial support of 22 people from around the world. I want to take some space to thank them:

J. Harris, Montgomery, Al 🇺🇸
J. Horton, North Turramurra, NSW 🇦🇺
N. Renner, New Britain, CT 🇺🇸
B. Desclee, Brussels 🇧🇪
K. Engelbrecht, Bern 🇨🇭
R. Wampler, Colorado Springs, CO 🇺🇸
D. Chamberlain, Benicia, CA 🇺🇸
H. de Wolf, Zaandijk 🇳🇱
K. Tilley, Linthicum Heights, MD 🇺🇸
C. Smith, Nedlands, WA 🇦🇺
J. Ford, New York, NY 🇺🇸
P. Herman, Bonsall, CA 🇺🇸
F. Chaplais, Ile de France 🇫🇷
J. Holze, Magdeburg, Saxony-Anhalt 🇩🇪
N. Wilson, Broken Arrow, OK 🇺🇸
T. Zwitserlood, Amsterdam, NH 🇳🇱
J. Wilson, Nashville, TN 🇺🇸
G. Sjölin, Örebro 🇸🇪
R. Lindsey, Grand Terrace, CA 🇺🇸
H. Colsman-Freyberger, Mannheim, Baden-Württemberg 🇩🇪
F. Engerer, Nürnberg, Bavaria 🇩🇪
H. Billetter, Kerpen, North Rhine-Westphalia 🇩🇪

join the list of supporters:
Transparency is important. Please find a detailed spreadsheet with the total number of supporters and donations →here.
---
Let's talk fonts.
---
This update adds two new final letterforms, lowercase g (1) and y (2), and an alternate version of the initial lowercase i (3). Further, the update fixes (4) the size of the new numbers that shipped with the April Update. And finally, I have added a new PDF to showcase the font. Let us dive into the details…
Usage Tip: Not sure how to activate Initial and Final Forms? →Update #16 covers that. Click →here to see a video of how to do that!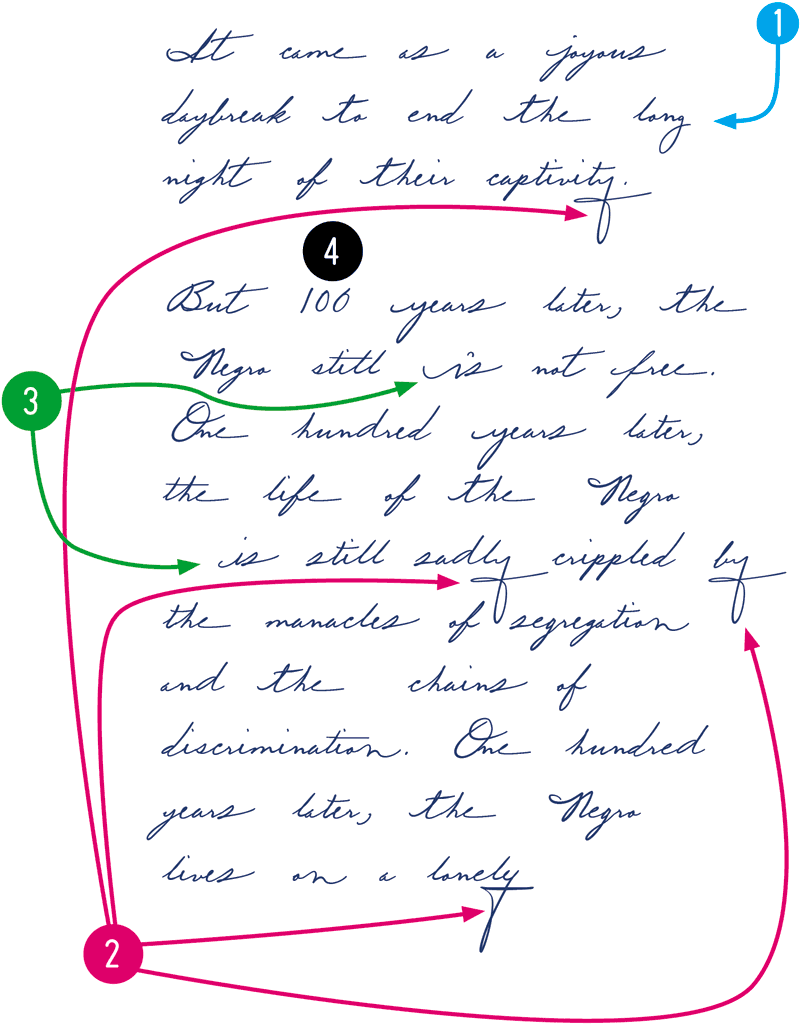 ---
I have a dream "handwritten" transcript.
---
This image shows the view from the Lincoln Memorial toward the Washington Monument on August 28, 1963, the day Dr. King delivered the now historic "I have a dream" speech.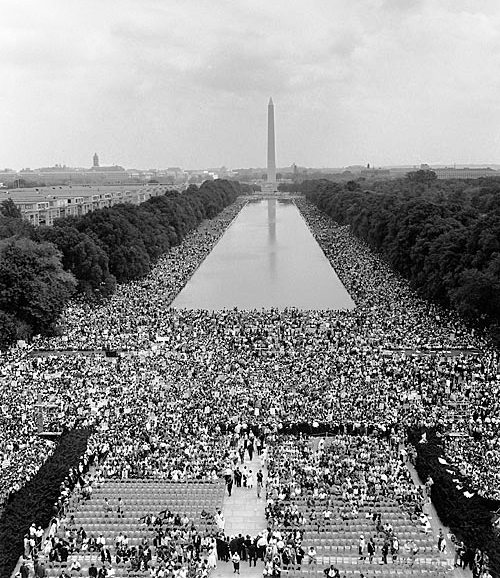 In the description of the Martin Luther King Font, you can read: "My aim with these handwriting projects is to open the door to the content of an author through the aesthetic of handwriting, and the general interest for typography and fonts." and: "We all know what his voice sounds like, but as a typographer I became curious: how did he prepare his speeches and organized his thoughts in writing, and what does Dr. King's handwriting look like?"
From the beginning of this project, I noticed a difference between the historical figures of my other handwriting fonts. It is easy to find out what Einstein or Freud looked like, but usually, it is difficult to hear a person from the time before the Second World War. However, because Dr. King is often quoted in his voice, it was clear to me what he sounded like.
A recorded voice conveys tone, speed, rhythm, and timing. While thinking about how speed, rhythm, and tone affect the content of a speech, I remembered a moment in a calligraphy class that I took years ago. We discussed that in religious calligraphy, words would be written with a specific speed. Instead, speed has to be adjusted to the spiritual context of a phrase.
Choosing a handwriting font instead of regular fonts usually makes the reading longer. Just like it takes longer to listen to a person speak than to read a transcript. I asked myself how the reading experience would change if I read Dr. King's "I have dream" speech set in his handwriting.
Said and done. Included with the font, you will find a PDF of the speech set in Dr. King's handwriting. In the document, you will also find a link to an unabridged audio recording from NPR so that you can listen and read along.
I am curious to hear from you if this typographic experiment changed your reading experience. And as I set out in the beginning "opens the door to the content of an author."
---
You can support the development of the Martin Luther King font.
---
Two ways to support the Martin Luther King font.
This project is very dear to me; I hope you enjoy the font. Without support, this project would not be possible! The more people support the project, the more time I can spend working on the font.
1. Spread the word.
Share this email or share a link to the project site: https://haraldgeisler.com/martin-luther-king-font with friends, family, and colleagues you think would be interested in the font.
I like to download…
---
2. Donate regularly to the font.
I will add one additional letter for each 100€ ($110, £90) donated monthly. The continuity will help me and the rhythm of the project.
I like to download and donate monthly…