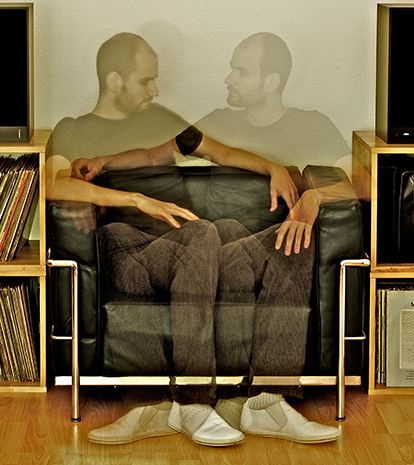 Harald Geisler is a broadly skilled typographer based in Frankfurt am Main. He received his formal education in design from The HfG in Offenbach, during which he republished the book "Designing Programs" by Karl Gerstner with Lars Muller Publishers (Switzerland). He currently directs his own studio in Frankfurt, where he balances a variety of independent projects.
Harald's current work spans from font design, ebooks, an annual typographic wall calendar and type on cermanics. He has worked for, among others, Linotype (Germany) and the Goethe University (Frankfurt). Harald's 2011, 2012, 2013 and 2014 Typographic Wall Calendar as well as the Sigmund Freud Typeface were recently a successful project on Kickstarter, which enabled him to distribute the work internationally. His fonts are available on here on this website and MyFonts.
CV



Born 2nd of April 1980 in Frankfurt am Main, Germany.
1999


Abitur (Art, Mathematics and History), Wöhlerschule Frankfurt am Main

2000-2001


Living in Berlin

2001


Exhibition at Lola Montez, Frankfurt

2002


Collective exhibition "Lola Montez im Frankfurter Kunstverein", Frankfurter Kunstverein
Collective exhibition "Free Manifesta", Frankfurter Kunstverein, Frankfurt am Main

2003


Solo show at Blumen, Berlin
Atelier in Frankfurt am Main

2005


Accepted to study typography at the University of Arts and Design Offenbach (HfG Offenbach) invited by Prof. Friedl.
Collective exhibition "9. Rundgang", HfG Offenbach
Guest student at the typography department at FH Darmstadt (Prof. Hoffmann Robbiani)

2006


Guest student for font design at FH Potsdam (Prof. De Groot), and guest auditor at UdK Berlin
2006 – 2008 – Commissioned art direction of 8 newspaper issues for the AStA of the Johann Wolfgang Goethe University.

2007


Collective exhibition 10. Rundgang, HfG Offenbach
After two years of preparation, release of the design classic "Designing Programs" by Karl Gerstner, edited by Harald Geisler und Jonas Pabst, published at Lars Müller Publishers, Baden, Switzerland.
2007-2009 Design of usage-examples and font specimen for new Linotype fonts, Bad Homburg, Germany

2009


Official inclusion of the Poster "max bill abend" to the max bill archive of the bill foundation, Adligenswil, Schweiz.
Granting of the academic title "Diplom Designer" by the University of Art and Design Offenbach am Main (HfG Offenbach am Main).
Collective exhibition "Verquere Kommunikation", Museum für Kommunikation Frankfurt
First publication of the "Typographic Wall Calendar" 2010

2010


"Ciseaux Matisse" is the first font published by Harald Geisler – it is inspired by the exhibition "Henri Matisse – Drawing with scissors" held 2003 in the Schirn Frankfurt.

Followed by further original font releases Zebramatic, Speech Bubbles, Whimsical Musical and Sevigny until december 2010.

Second publication of the "Typographic Wall Calendar" 2011, financed through the platform Kickstarter.

2011


Publication of "Light Hearted Family" a font family in 7 styles inspired by an audio-recording "Die Macht der Verführung" from Jean Baudrillard, Suppose Verlag, 2006.