Happy New Year and a Martin Luther King Font Update.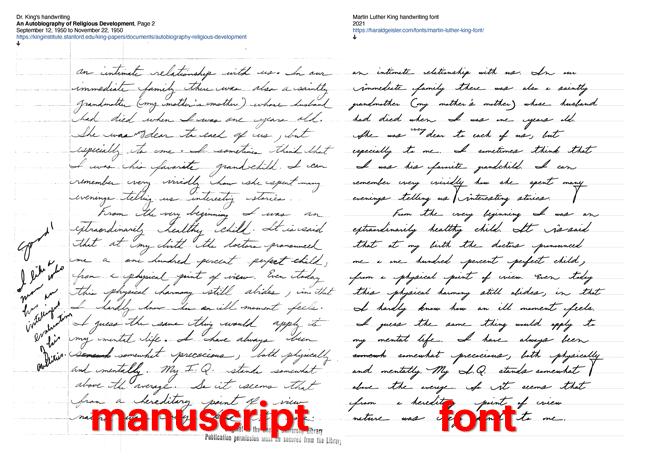 Dear reader reader,
You downloaded the Martin Luther King handwriting font, and I wanted to let you know that an updated version of the font is ready for you to download from your account: https://haraldgeisler.com/my-account/.


This update comes to you a bit earlier than usual. January 15th is Martin Luther King jr's Birthday. So I thought it would be a good reason to release a new update.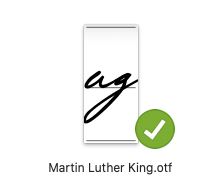 The new version of the font will show up in your font menu as "Martin Luther King 2021 February". I recommend uninstalling older versions to keep your font menu organized.
Question: Do you know a teacher in the US?
On Monday, January 18th Martin Luther King Jr. Day will be celebrated in the US as a national holiday. The holiday is an annual reason to commemorate Dr. King's life and work, especially in schools.
As an avid user of the font, I wanted to reach out to you and ask: Do you know a high-school teacher in the US?
Please forward them the link to the site. I imagine using the font as a student to, for example, write a paper about Dr. King would be an inspiring and entertaining aid. I would be curious to see the possibilities of the font being used in this context. The font is free for personal and educational use.
A big "Thank you"
to everybody who supported the creation of the font this month. This update is possible because of the financial support of 23 people from around the world. I want to take some space to thank them:
J. Harris, Montgomery, Al 🇺🇸
J. Horton, North Turramurra, NSW 🇦🇺

N. Renner, New Britain, CT 🇺🇸

R. Wampler, Colorado Springs, CO 🇺🇸

D. Chamberlain, Benicia, CA 🇺🇸

K. Tilley, Linthicum Heights, MD 🇺🇸

C. Smith, Nedlands, WA 🇦🇺

P. Herman, Bonsall, CA 🇺🇸

F. Chaplais, Ile de France 🇫🇷

J. Holze, Magdeburg, Saxony-Anhalt 🇩🇪

N. Wilson, Broken Arrow, OK 🇺🇸

N. Faulkner, Bournville, Birmingham 🇬🇧
T. Zwitserlood, Amsterdam, NH 🇳🇱

J. Wilson, Nashville, TN 🇺🇸

R. Lindsey, Grand Terrace, CA 🇺🇸

H. Colsman-Freyberger, Mannheim, Baden-Württemberg 🇩🇪

F. Engerer, Nürnberg, Bavaria 🇩🇪

H. Billetter, Kerpen, North Rhine-Westphalia 🇩🇪
reader reader, join the list of supporters:
Transparency is important. Please find a detailed spreadsheet with the total number of supporters and donations →here.
Let's talk fonts.
This Update adds the letters:
ă â à ā ą å ã ć č ç ě ê ė è ē ẽ ḡ î ï ì ī į ĩ ĺ ł ń ň ñ ô ò ő ō õ ŕ ř ś š ţ û ù ű ų ů ũ ŵ ẁ ŷ ỳ ỹ ź ž ż
as well as the
$
and an alternative comma.
Benchmark: How close does the font come to the original?
A significant step for me in creating a font is to compare an original manuscript with the font. I have added a PDF (Martin Luther King font comparison.pdf) to the font files. In the document, you can see the font side by side with an original manuscript. My aim is not to create a copy of a page but to capture a hand's aesthetic so that the page is not a copy but could be the second page from the same writer.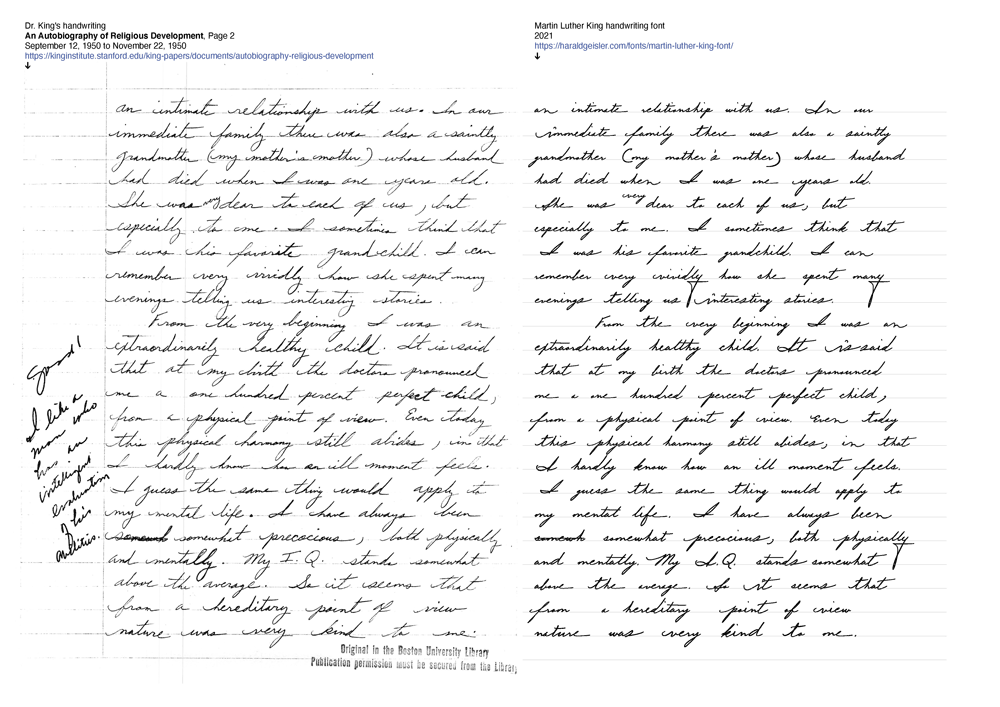 Language support
With the last update in December, I introduced support for languages other than English. The font works fine in English. But to work in the 21st century, a font has to support many languages. For example, German needs the little two dots over a vowel to indicate a change in pronunciation. Or french is not possible to write without a beautiful acute.


You can imagine that finding samples of ä,ö,ü, or é isn't easy. These letters need to be improvised based on the manuscripts at hand. For example, the dots from a lowercase i and j can indicate how Dr. King might have written an ö. This update adds the letters: ă â à ā ą å ã ć č ç ě ê ė è ē ẽ ḡ î ï ì ī į ĩ ĺ ł ń ň ñ ô ò ő ō õ ŕ ř ś š ţ û ù ű ų ů ũ ŵ ẁ ŷ ỳ ỹ ź ž ż


These letters come from a variety of languages written around the globe. It is one thing to design letters and another to create a handwriting font. Often the letter-form appears different when they are typed or written. Finding out the correct form of how to write a letter is not that easy. I remember one example, the "L with stroke," which is used in Poland. A friend from Warshaw contacted me to correct my work. The "stroke" is not "stroked" across the letter, but as a wave gently placed above the letter. These details one can only get to know from someone who learned writing in that language.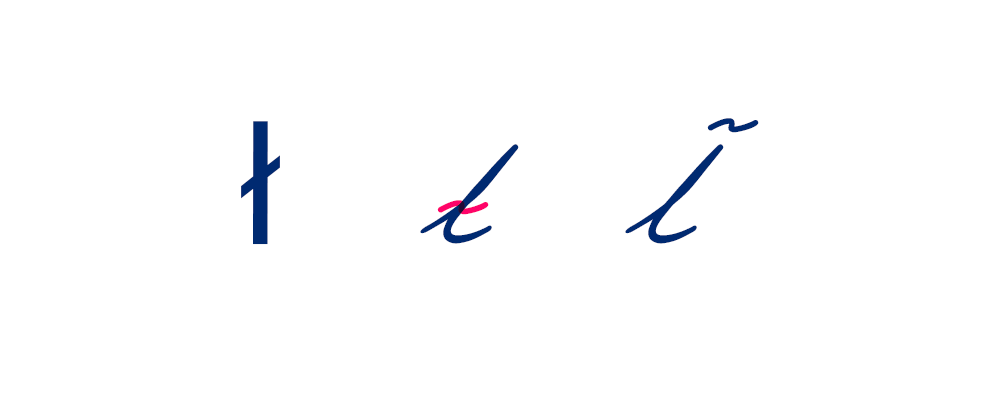 Now that almost all letters of the alphabet are in the font (capital Z is still missing), I focus on marks and signs. While looking for missing characters, I came upon the last page of

Dr. King's seminar notes on Social Philosophy from October 3, 1961, to January 23, 1962 (v

iew the complete binder

online at

The Martin Luther King jr. Research and Education Institute

at Stanford University.)

Here we see a spreadsheet with numbers and many Dollar signs.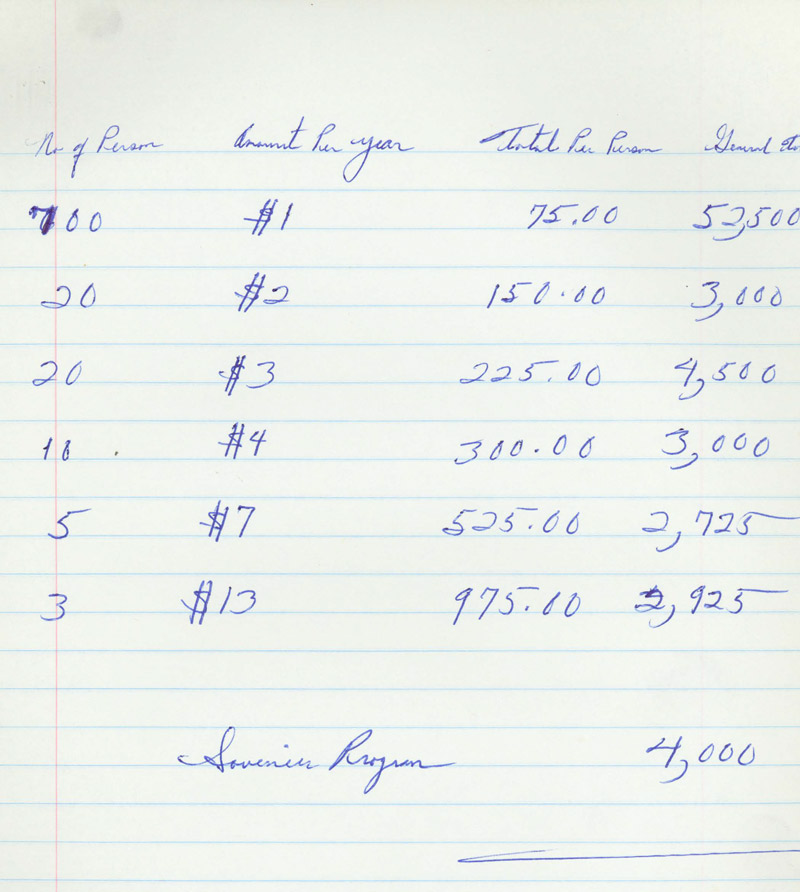 This is where the sample of the Dollar sign for the font comes from as well as the second comma, which will be altered as you type.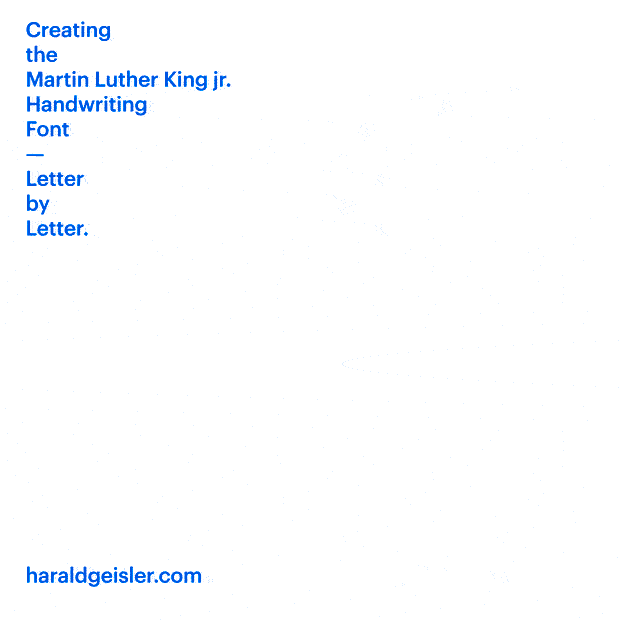 Future Outlook
In the sample, we can also see a variety of numbers. Note the different fives at the beginning or end of a number. The font's current numbers are from samples found in text samples and don't work well in big numbers. An exclamation mark or question mark is still missing. You can expect additions to the numerals, symbols, and I am still very excited about initial and final letterforms in the next updates.

The next update is scheduled for:
Monday, February 22, 2021
Support the development of the Martin Luther King font.
I enjoy working on the project very much; I hope you enjoy the font. Without support, this project would not be possible! The more people support the project, the more time I can spend working on the font. I will add one additional letter for each 100€ ($110, £90) donated monthly. reader reader if you want to support: please donate monthly. The continuity will help me and the rhythm of the project.
If you have any questions about this project, reply to this email. I am happy to help.


Enjoy the font and stay tuned for more updates,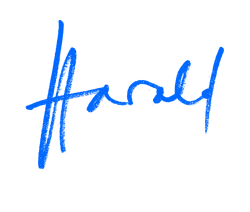 Do you have questions about fonts and how to use them?
I have prepared a → helpful font guide that will guide you through the necessary steps of installing a font on different devices. If your question is not covered in the PDF, reply to this email. I am happy to help.
Lost Password?
You forgot your password to download the font? To reset a password, try this link: https://haraldgeisler.com/wp-login.php?action=lostpassword, and enter your email - this will automatically send you a new password. (Please check your spam folder - automated emails tend to go there)

Then go to https://haraldgeisler.com/my-account/, enter your new credentials, and download the font.
Update History:
9. January 2021:

Added the letters: ă â à ā ą å ã ć č ç ě ê ė è ē ẽ ḡ î ï ì ī į ĩ ĺ ł ń ň ñ ô ò ő ō õ ŕ ř ś š ţ û ù ű ų ů ũ ŵ ẁ ŷ ỳ ỹ ź ž ż as well as the dollar sign and an alternative comma.
Added 29. December 2020: capital letter X, parenthesis left and right (), improvised: Aacute, Adieresis, Eacute, Edieresis, Iacute, Idieresis, Jacute, Oacute, Odieresis, Uacute, Udieresis, Wacute, Wdieresis, Yacute, Ydieresis, aacute, adieresis, eacute, edieresis, edotaccent, iacute, idieresis, jdotless, jacute, oacute, odieresis, uacute, udieresis, wacute, wdieresis, yacute, ydieresis.
Added 30. November 2020: initial p and f, and a variation for the lowercase t.
Added 29. October 2020: special form I, final-form t
Added 28. August 2020: J, initial form y, colon
Added 28. July 2020: Q, final form e, Alternative Form U
Added 28. June 2020: P, final form n, initial form i
Added 28. May 2020: Number: repaired ligature features, U, final form y & s
Added 28. April 2020: Numbers: 3, 5, 6, 7, 8 (Numbers are complete)
Added 31. March 2020: Capital letters: D — Numbers: 4
Added 25. February 2020: Capital letters: I — Numbers: 1, 9
Added 25. January 2020: Capital letters: A, R
Added 27. December 2019: Capital letters: C, E, O, V — Numbers: 2, 0 — Signs: hyphen
Added 27. November 2019: Capital letters: L, K, N, W, S, T, F, B, Y, H — lower-case letter: g — initial lower-case letter: t.init — Signs: Bullet, comma, quote-single (or apostrophe - very important for English), quote-double, quote-double left, quote-double right