Martin Luther King Font Update
#37 - 4 new Letters added.
August 2023
Dear reader reader,
I hope this message finds you well. Over the past few months, life took an unexpected turn for me due to a personal situation that required my full attention. I want to sincerely thank you for your understanding during this time. While I usually update the font monthly, circumstances beyond my control, including a family tragedy, kept me from doing so. Your support means a lot, and I'm now back on track to provide you with the latest version of the Martin Luther King handwriting font.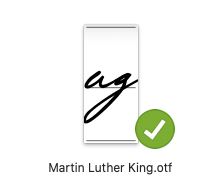 The new version will appear in your font menu as "Martin Luther King 2023 August." I recommend uninstalling older versions to keep your font menu organized. The next update will arrive in September 2023.


In previous updates, I strived to make the handwriting font more unique by adding special letters that reflected Dr. King's distinctive style. To achieve this, I included final and initial letters forms and ensured that similar letterforms weren't placed together. In this August update, I focused on adding alternatives for capital letters.


I began by examining the capital S. Although the font already had a beautiful capital S with a lovely swash at the bottom, adding a new Variant would encapsulate the nuances in the original manuscripts.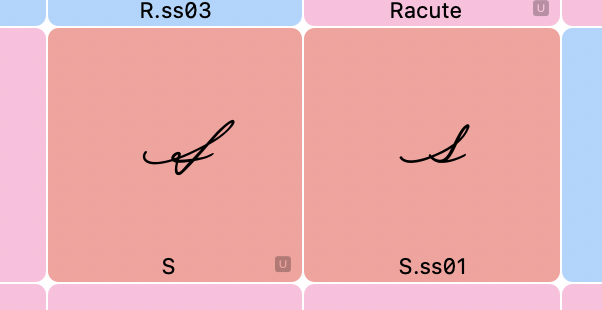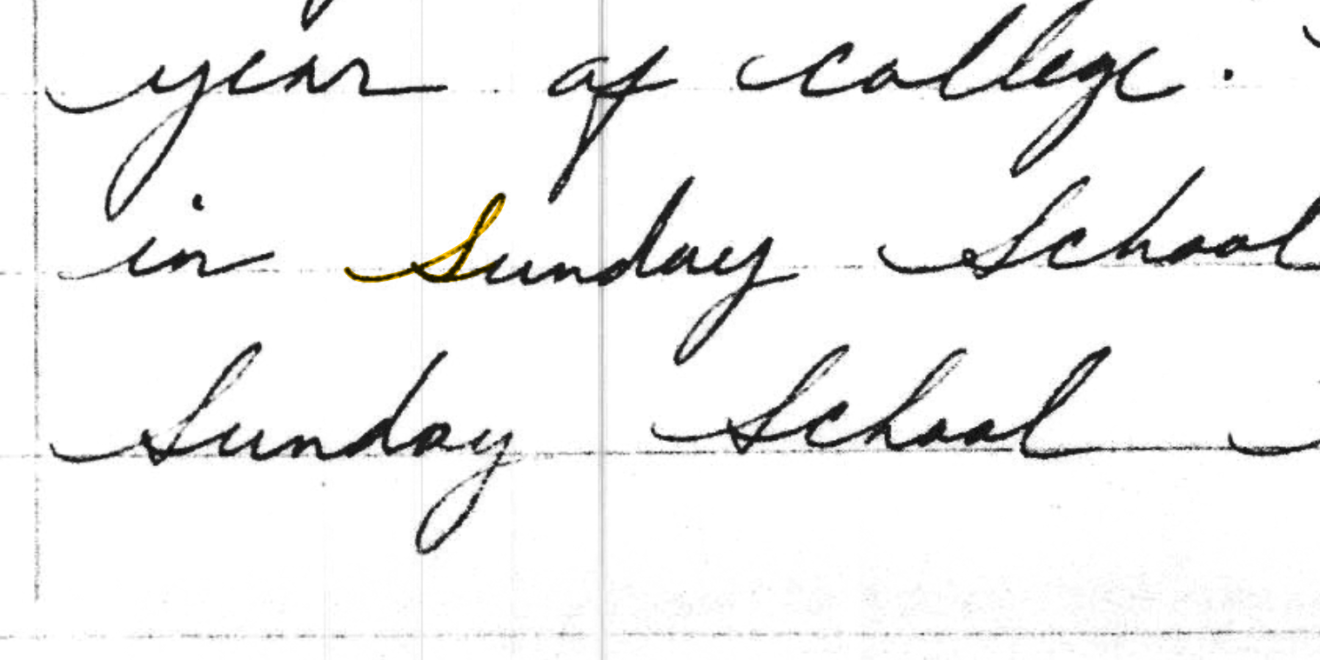 I decided to incorporate an A and two M into the font design. Although the existing versions were satisfactory, I believed that adding some diversity could significantly enhance the overall look. After some searching, I discovered a fantastic A on page 10 of "An Autobiography of Religious Development," as well as M's on pages 8 and 1.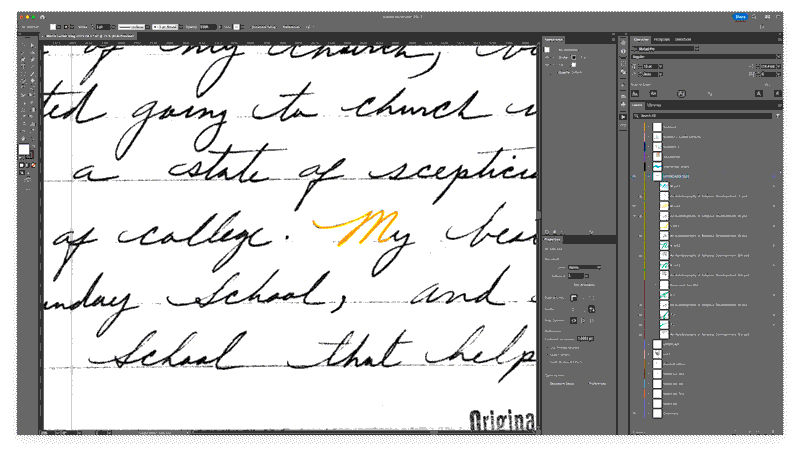 Here you see an overview of all the M's in the font. (Version ss02 is a copy of M.)

As you type, the font will actively switch between different letters:

🤳Test the font on your iPhone or iPad.
You will also find an installer for iPad or iPhone in your account.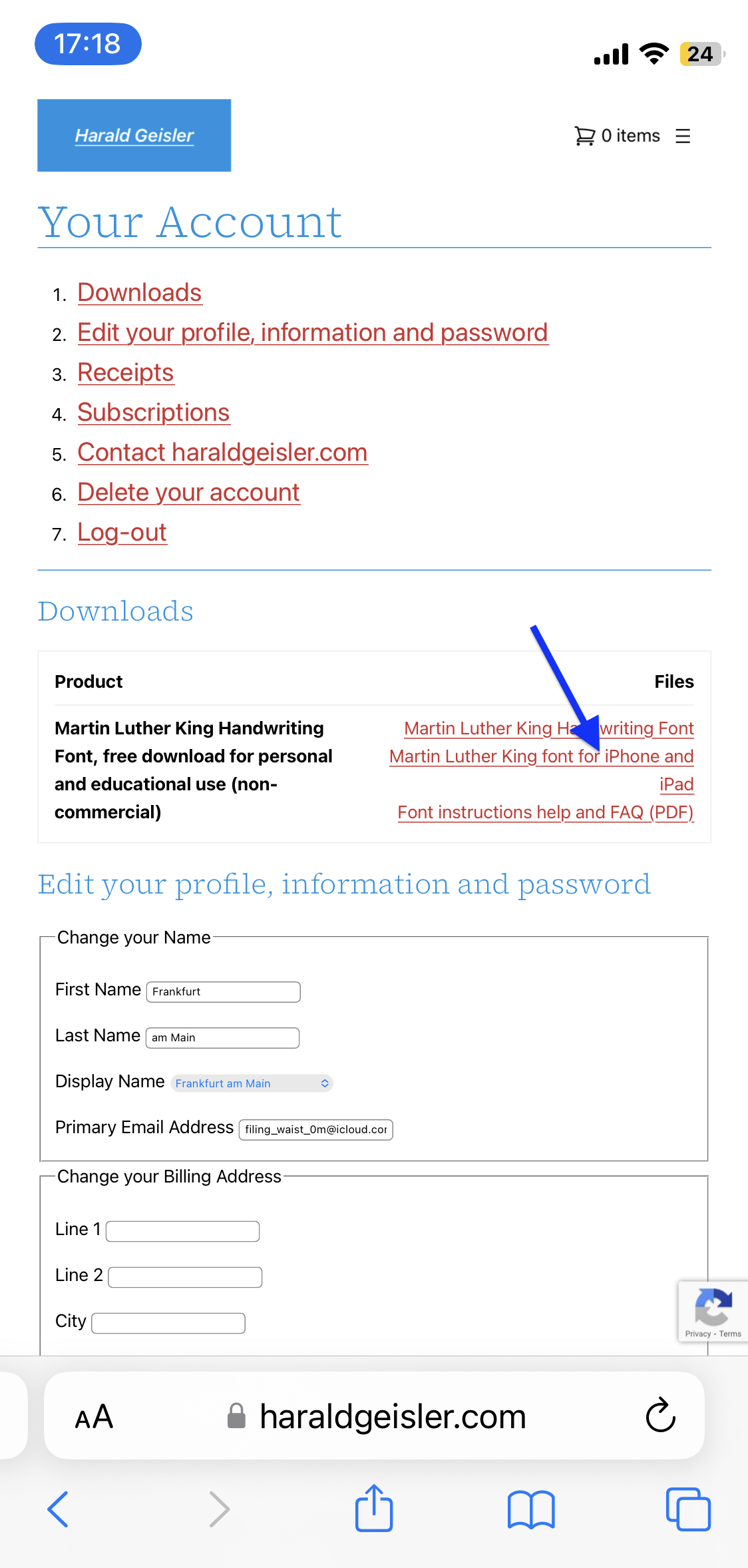 You may notice that the font's code is executed slightly differently than on a desktop computer.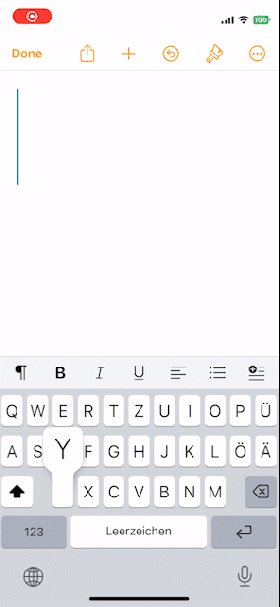 If you like experimenting with this, you could start by opening the sample Word documents on your phone. However, I could use them in Word, but when I exported a PDF, the fonts were broken. But this could also be my device. Did you experience similar issues?
reader reader, I like to hear from you!

I want to take some space to thank everybody who supported the font creation this month. This update is possible because of the financial support of 22 people from around the world:
B. Desclee, Brussels 🇧🇪
C. Smith, Nedlands, WA 🇦🇺
D.Chamberlain, Benicia, CA 🇺🇸
F. Chaplais, Ile de France 🇫🇷
F. Engerer, Nürnberg, Bavaria 🇩🇪
G. Sjölin, Örebro 🇸🇪
H. Billetter, Kerpen, North Rhine-Westphalia 🇩🇪
H. Colsman-Freyberger, Mannheim, Baden-Württemberg 🇩🇪
H. de Wolf, Zaandijk 🇳🇱
J. Ford, New York, NY 🇺🇸
J. Holze, Magdeburg, Saxony-Anhalt 🇩🇪
J. Horton, North Turramurra, NSW 🇦🇺
J. Wilson, Nashville, TN 🇺🇸
K. Engelbrecht, Bern 🇨🇭
K. Tilley, Linthicum Heights, MD 🇺🇸
N. Renner, New Britain, CT 🇺🇸
N. Wilson, Broken Arrow, OK 🇺🇸
P. Herman, Bonsall, CA 🇺🇸
R. Lindsey, Grand Terrace, CA 🇺🇸
R. MacDonald, Gourock 🇬🇧
R. Wampler, Colorado Springs, CO 🇺🇸
T. Zwitserlood, Amsterdam, NH 🇳🇱
Support the Martin Luther King font.
This project is very dear to me; I hope you enjoy the font. Without support, this project would not be possible! The more people support the project, the more time I can spend working on the font.


1. Donate regularly to the font.
I will add one letter for each 100€ ($110, £90) donated monthly, and sometimes I add more. reader reader if you want to support: please donate monthly. The continuity will help me and the rhythm of the project. You can find a detailed report on the received donations →here.


2. Spread the word.
Do you have a colleague or friend that might be interested in this? Maybe a high school teacher or student working on Dr. King. Please share this email or link to the project site: https://haraldgeisler.com/martin-luther-king-font with friends, family, and colleagues you think would be interested in the font?
If you have any questions about this project, reply to this email. I am happy to help.


Enjoy the font and stay tuned for more updates,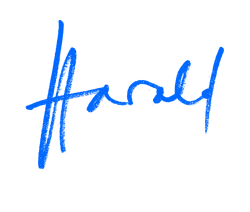 Do you have questions about fonts and how to use them?
I have prepared a → helpful font guide that will guide you through installing a font on different devices. If your question is not covered in the PDF, reply to this email. I am happy to help.
🔑Lost Password?
and enter your email and click "Lost Password" - this will automatically send instructions to reset your password. (Please check your spam folder - automated emails tend to go there)


Update History
Please find an overview of past newsletter updates here: