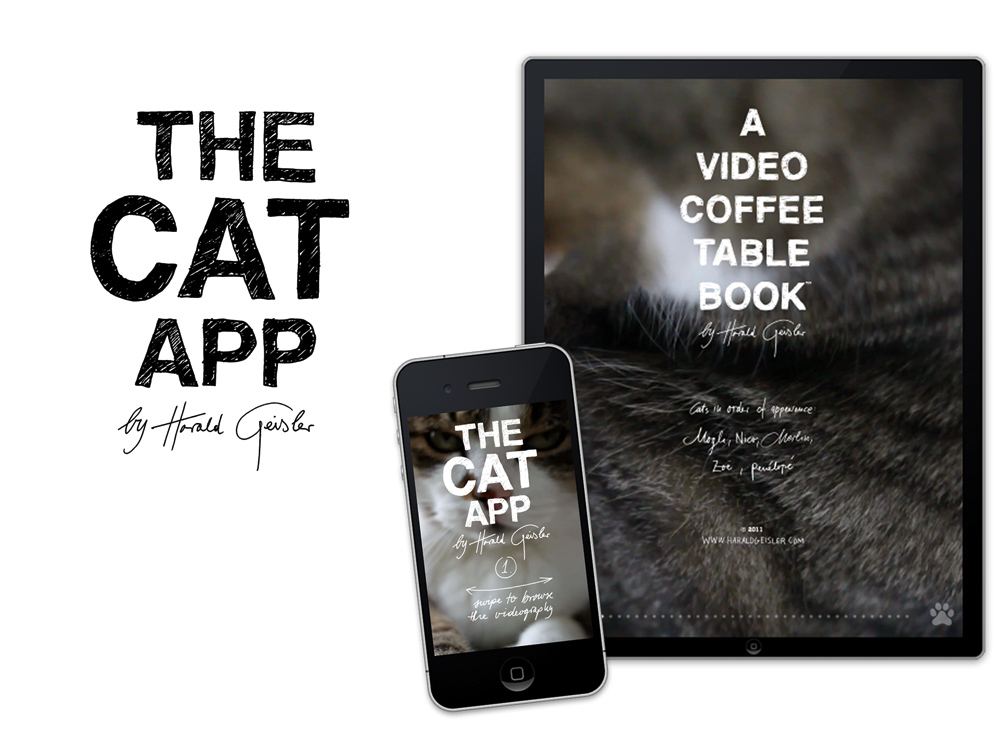 The Cat App is a moving cat book for the iPad®, iPhone® and iPod touch®.
Watch the German cats Merlin, Mogli, Nico, Penelopé and Zoë sleep, dream, yawn, hunt, jump, wake up, clean, gaze, think and play. The videographic compilation of fullscreen cat portraits is the "Video Coffee Table Book" for the future.
The Cat app is an artist book that is suitable for all ages and languages. Swipe through the moving pictures and see how every page comes alive.
All videos are shot close-up in HD with a special macro lens to achieve high resolution and texture.

The Cat App was available on the App Store℠

Support, feedback and questions
If you have questions about content or functionality of the The Cat App please contact Harald Geisler directly [Contact]
Apple, iPad, iPhone, iPod touch, and iTunes are trademarks of Apple Inc., registered
in the U.S. and other countries. App Store is a service mark of Apple Inc.