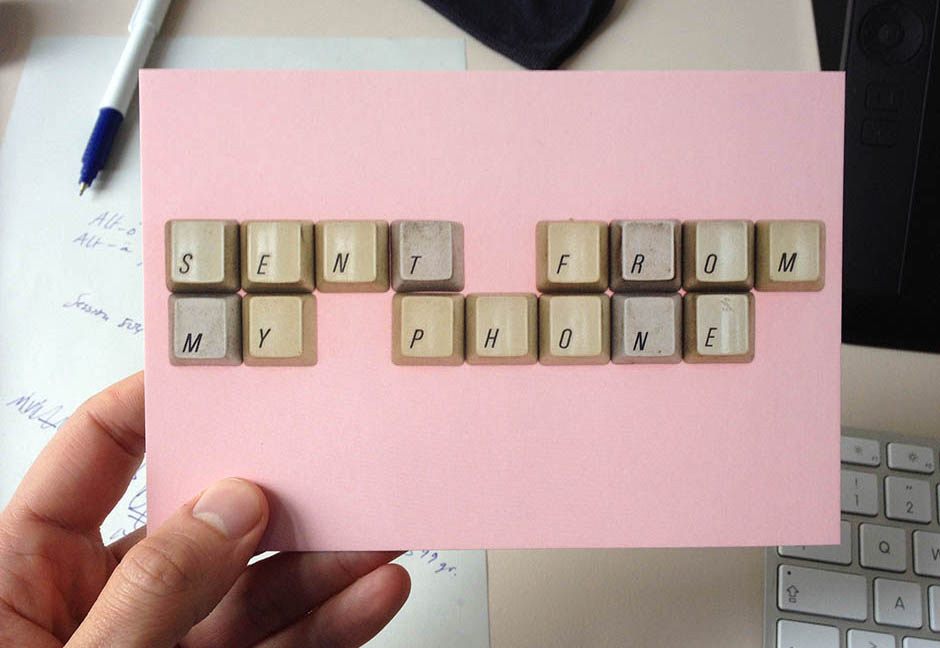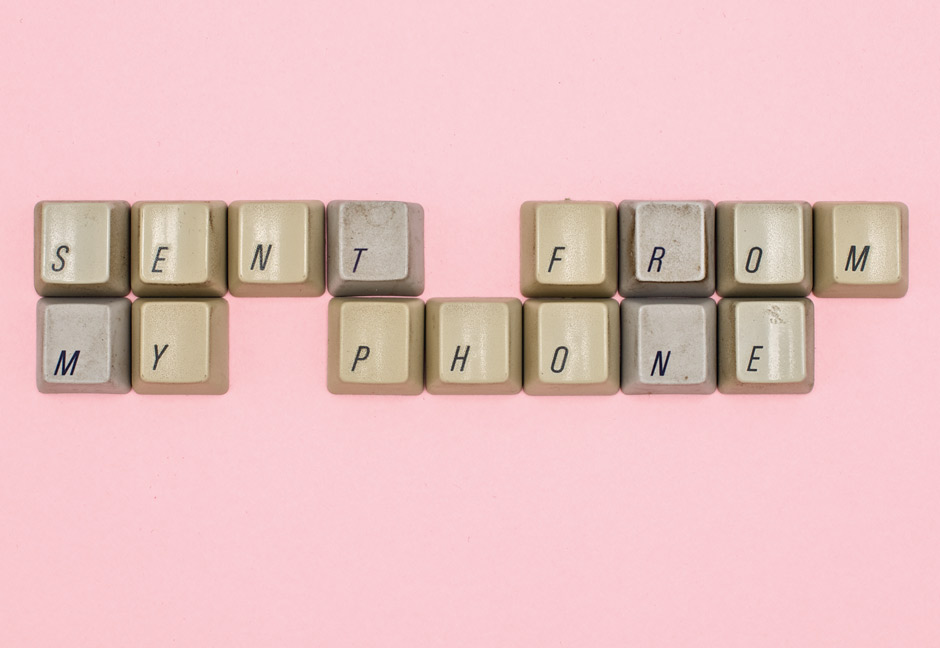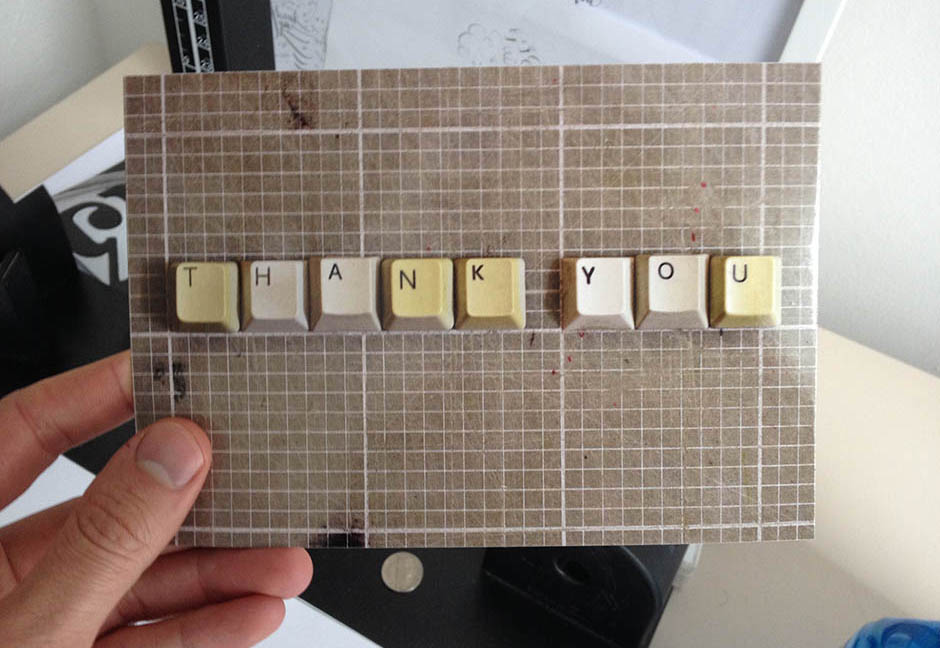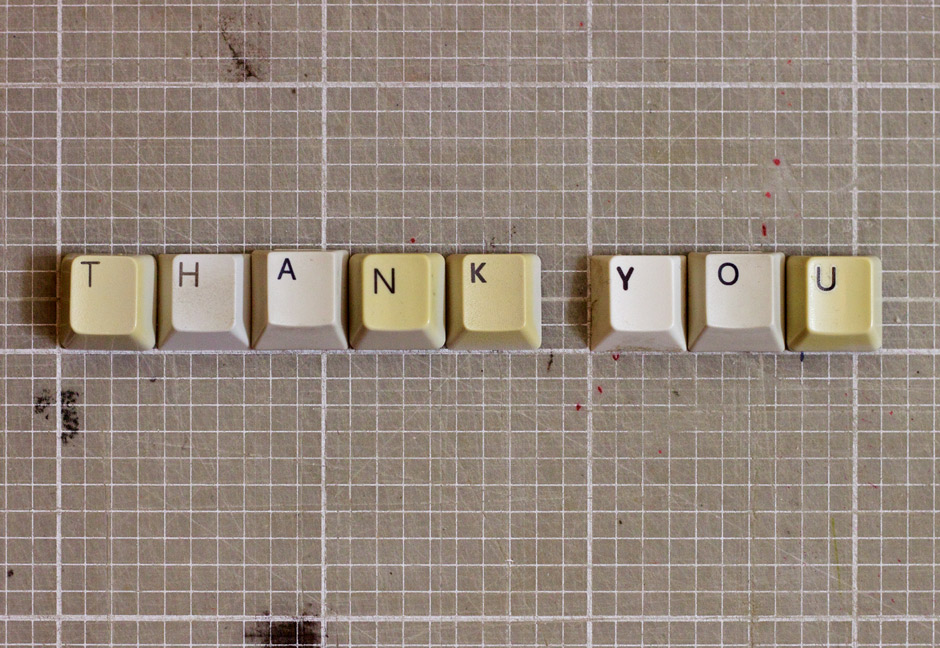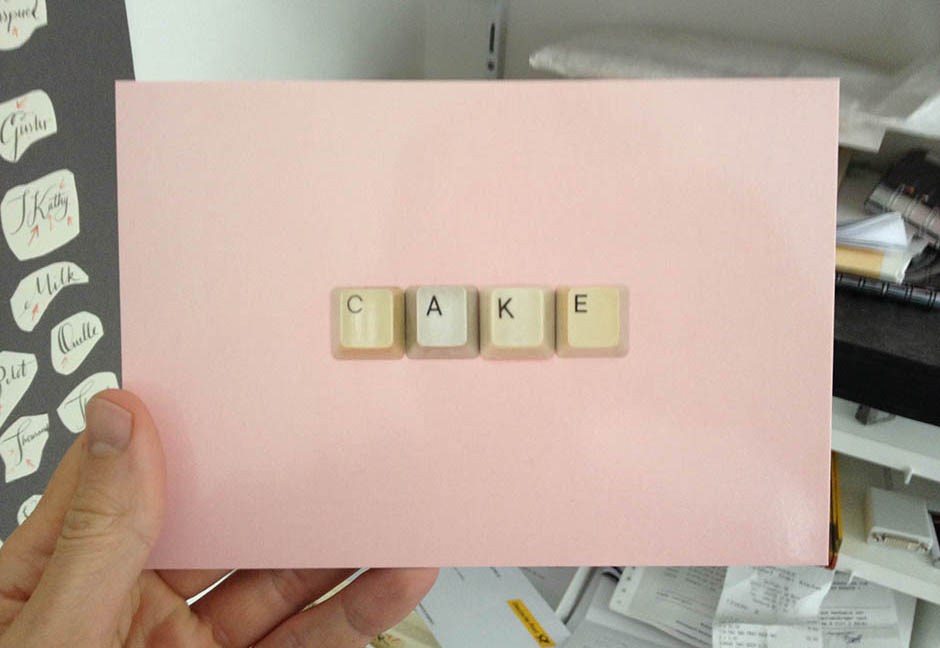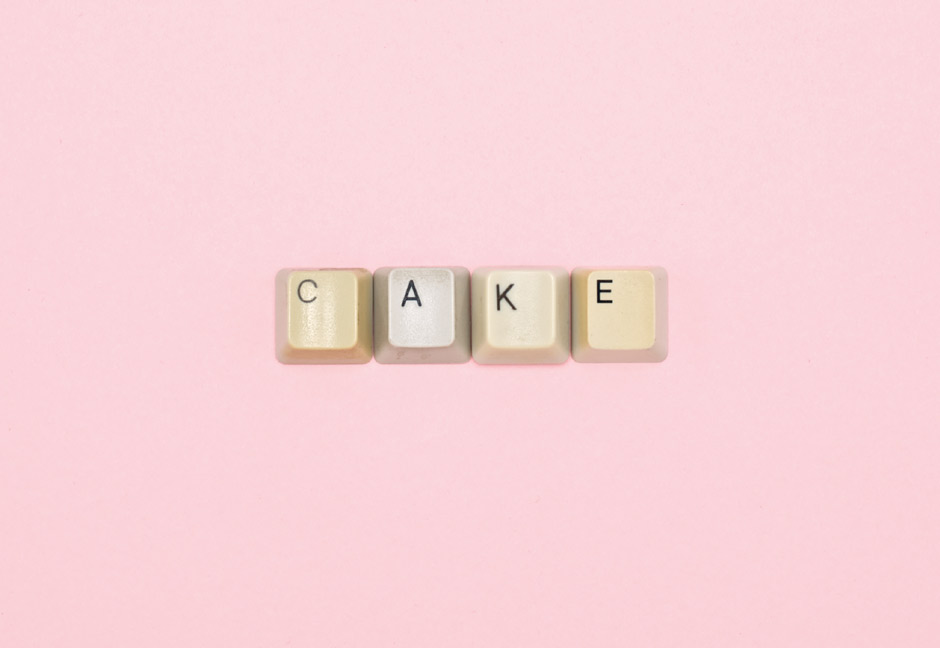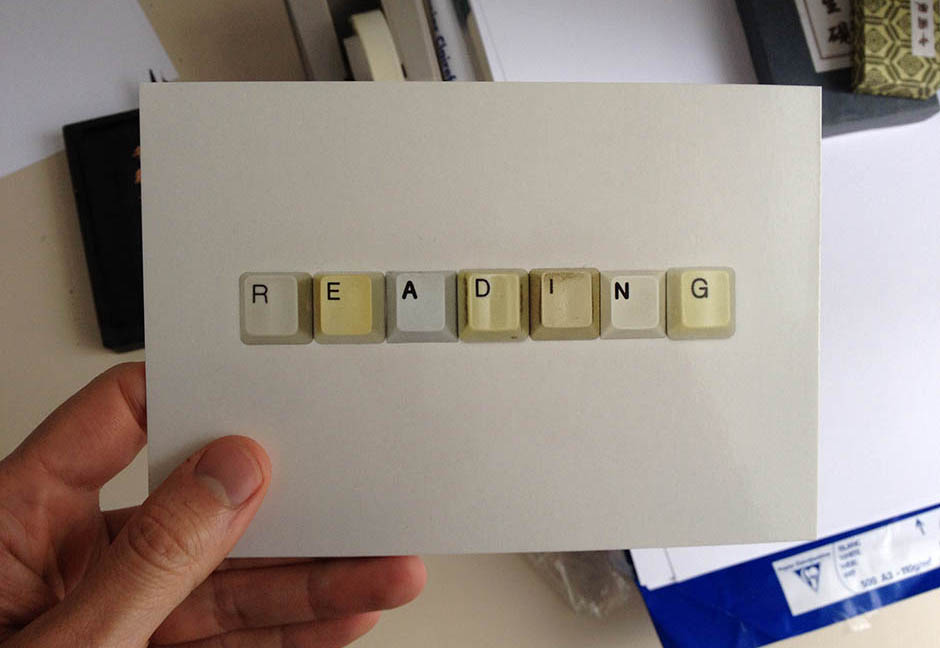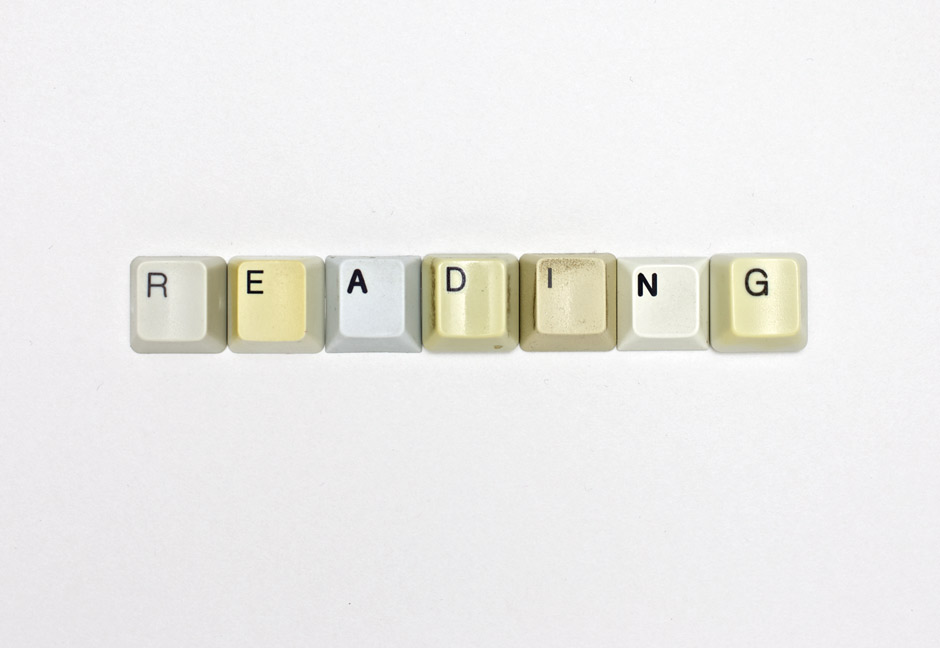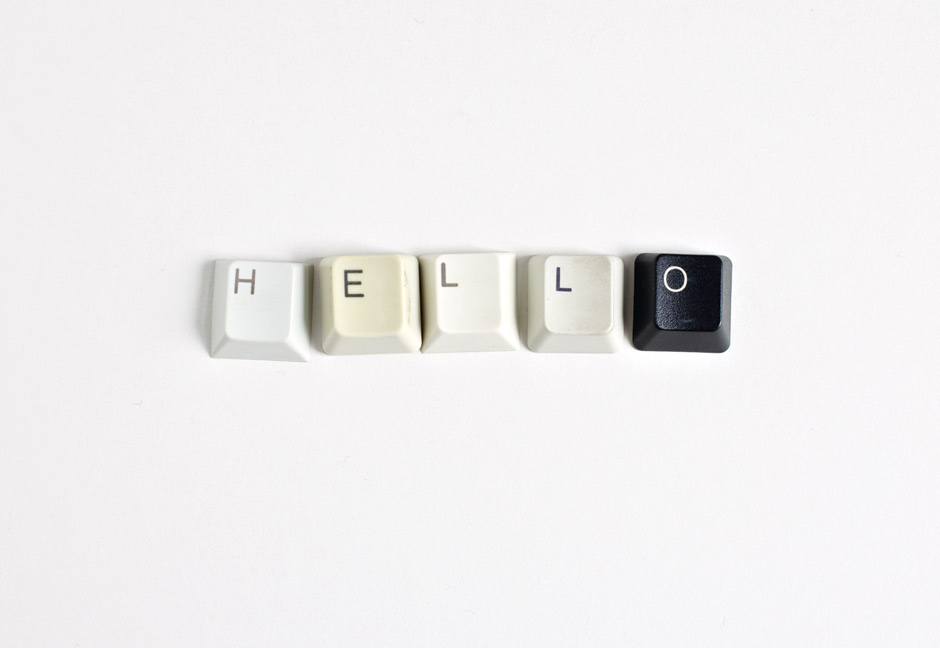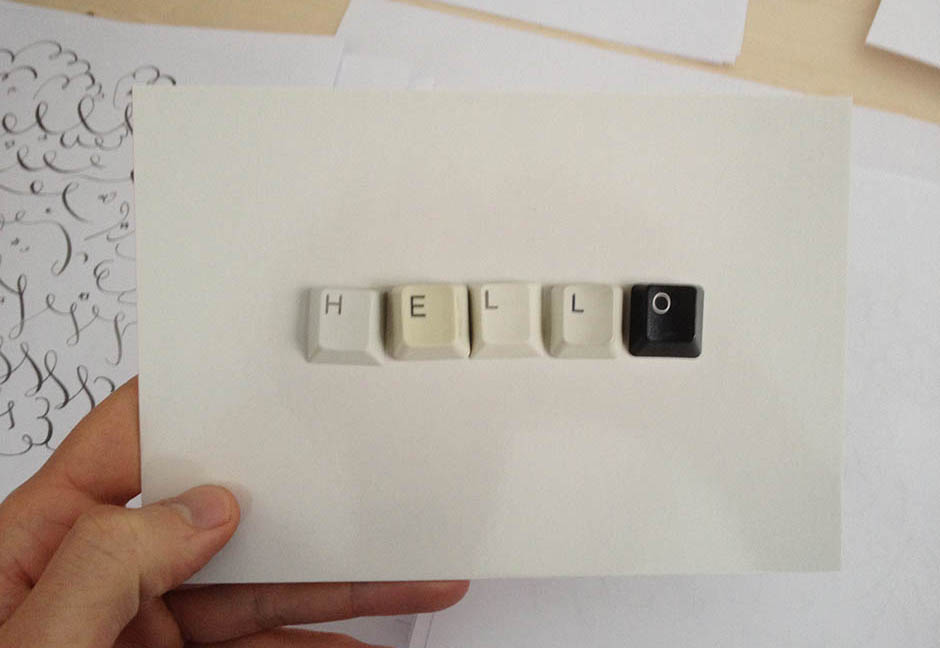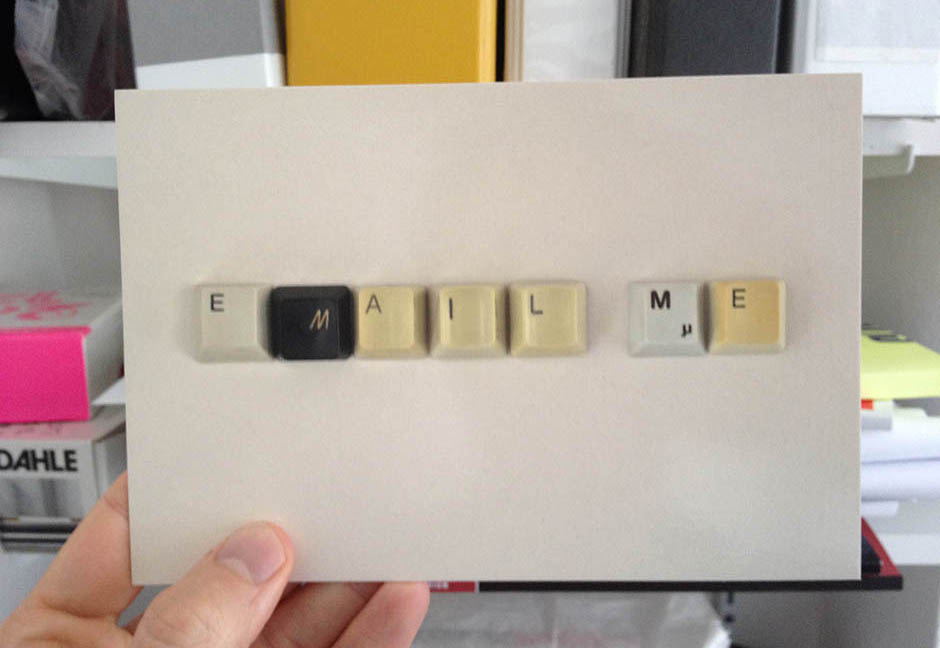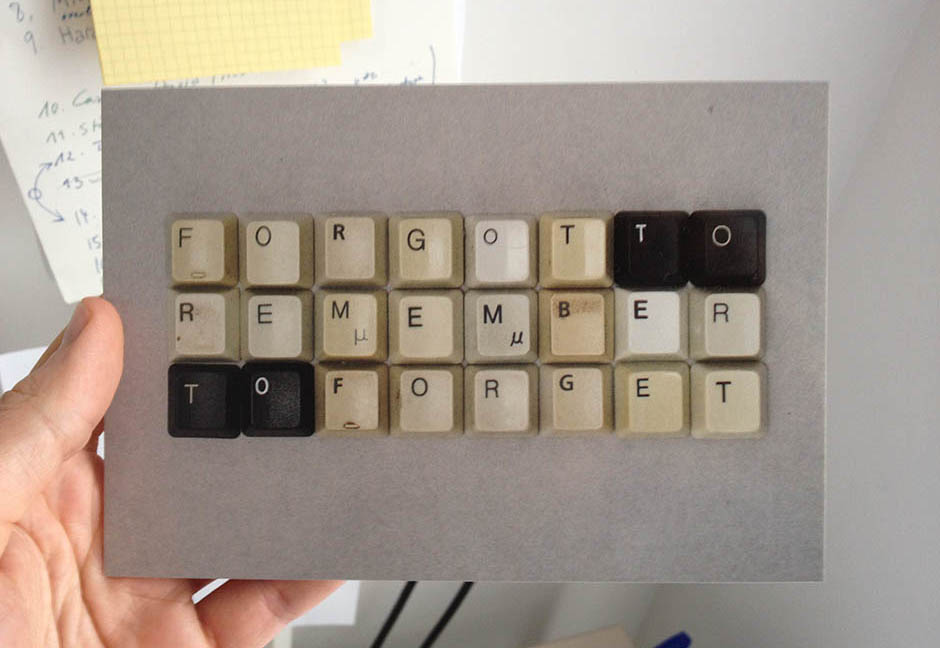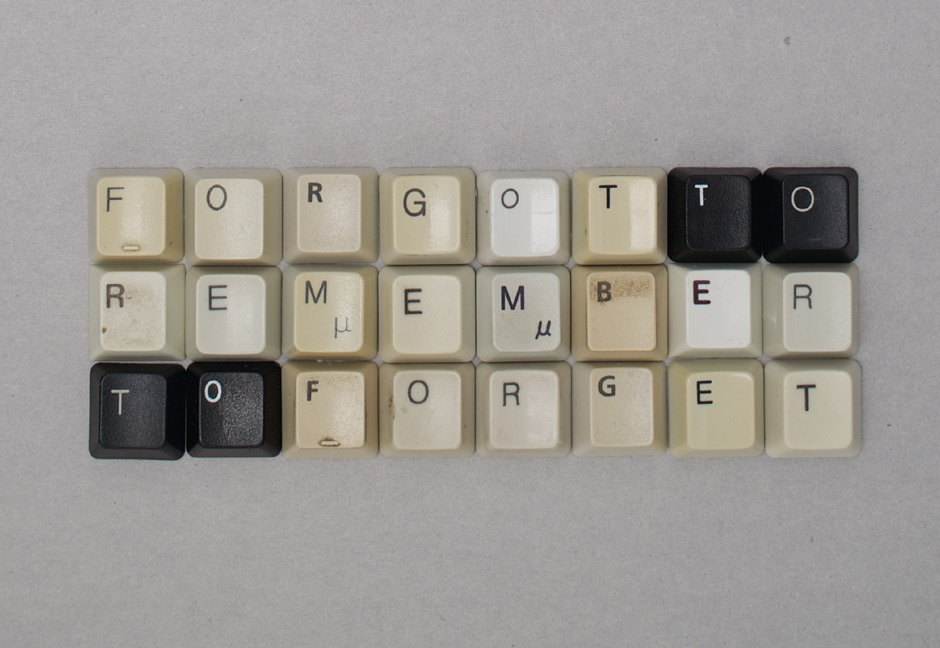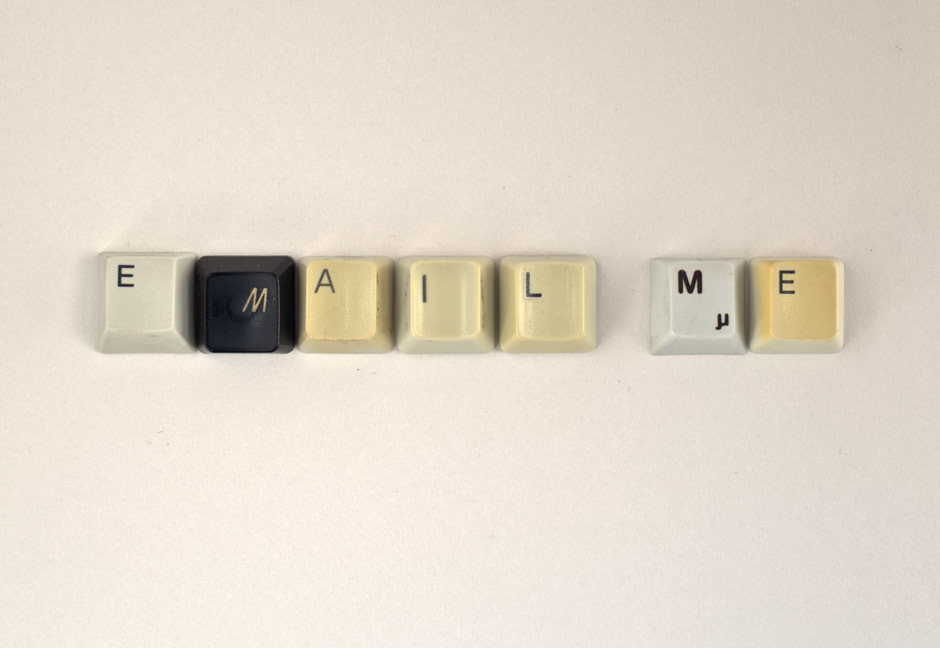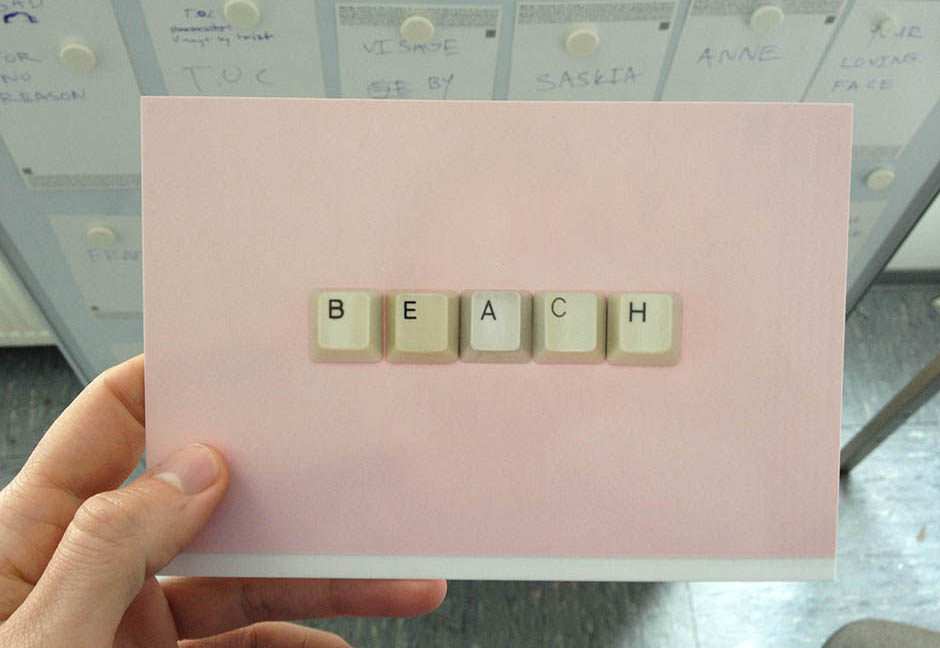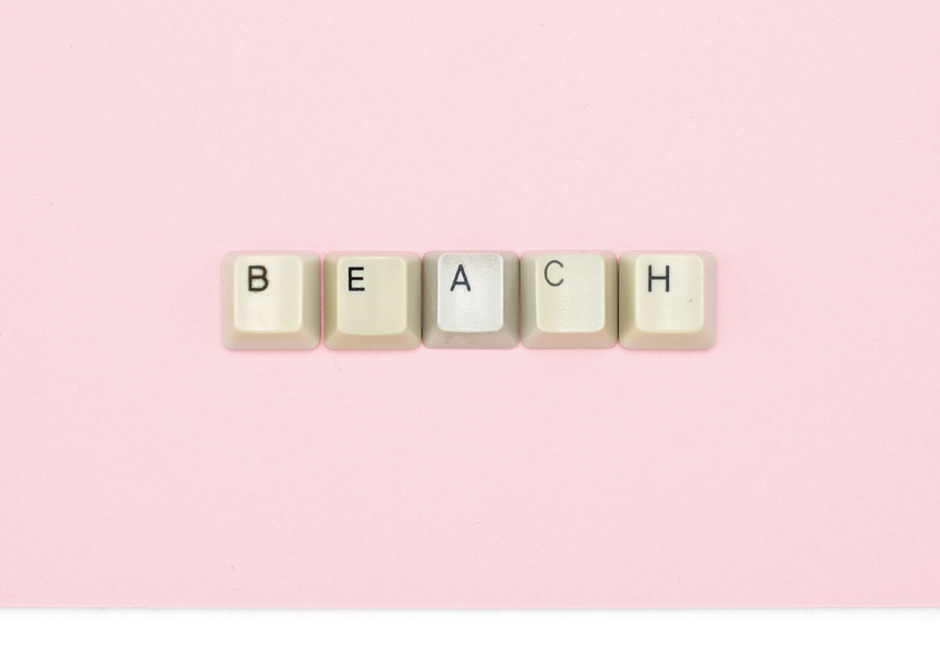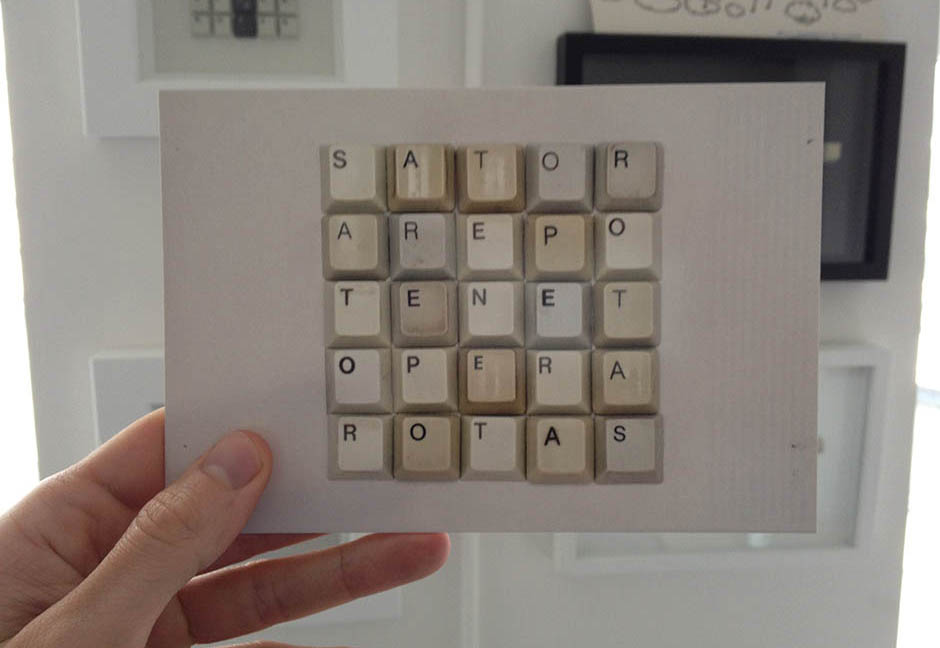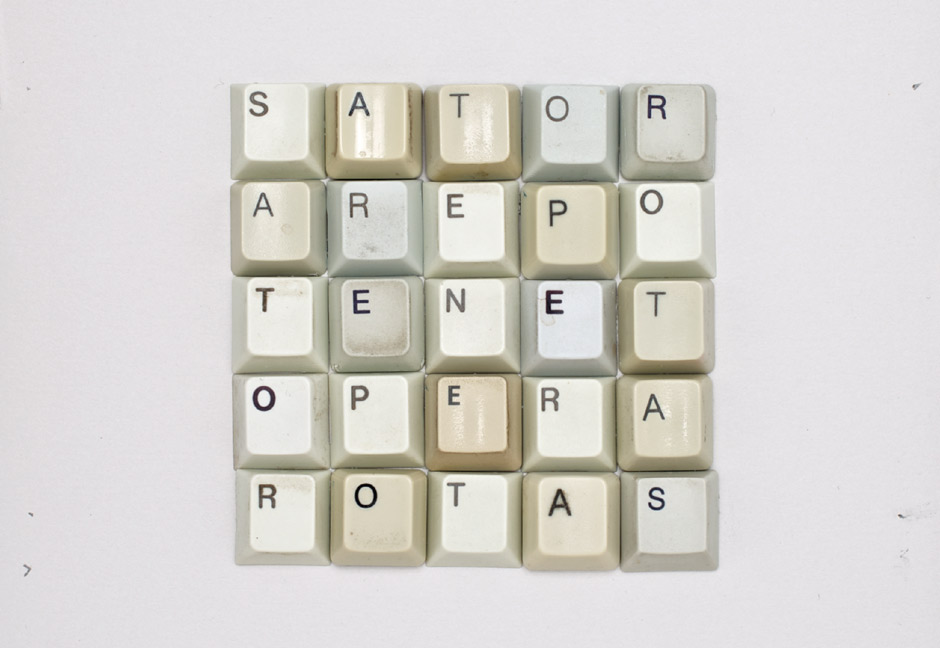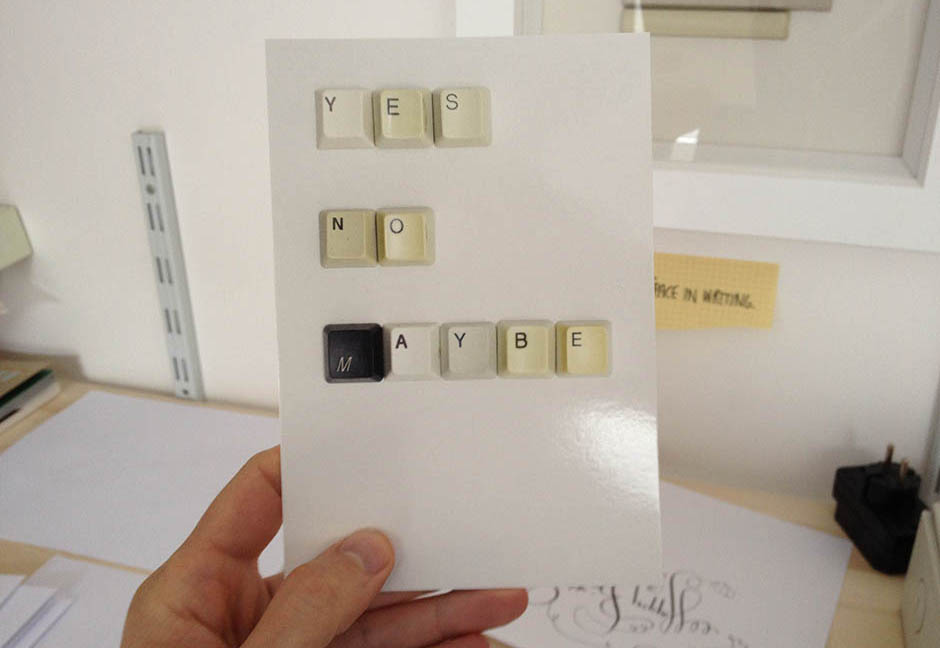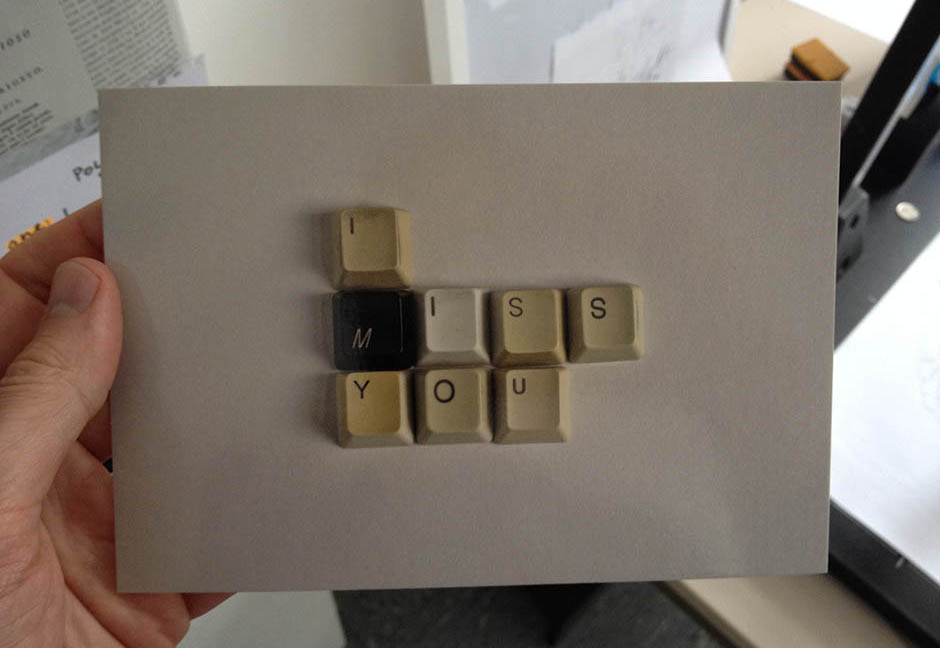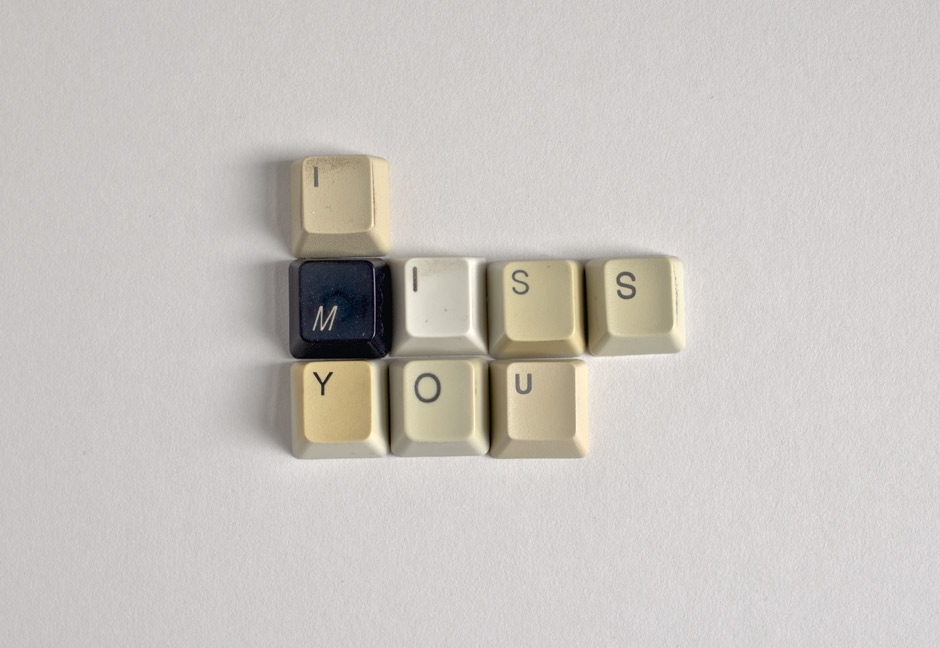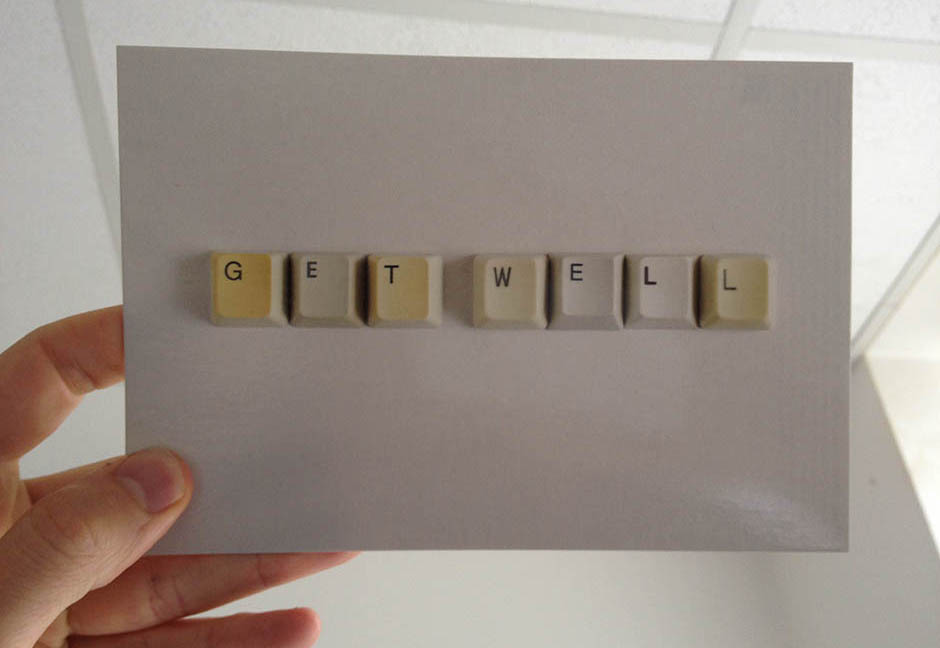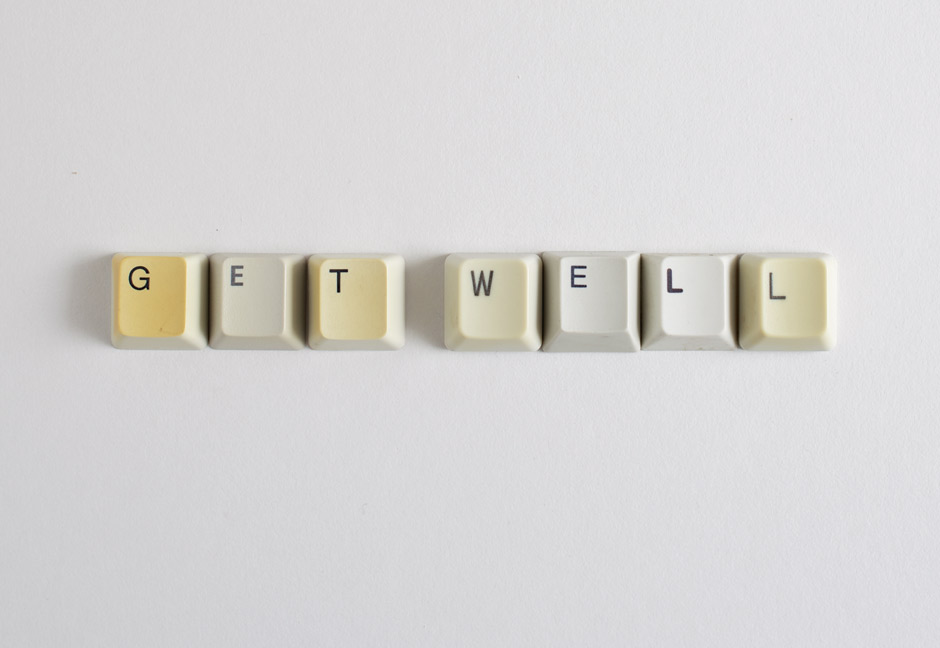 Postcards
Series of fourteen motifs.
Material: 265gr cardboard
Printed in Germany
Printing: offset with glossy UV sealing
You will receive fourteen postcards in an envelop

Postkarten
Serie von vierzehn Postkarten.
Material: 265gr Karton
Gedruckt in Deutschland.
Druck: Offset mit UV Glanzlackierung.
Sie erhalten 14 Postkarten in einem Briefumschlag.


Complete Set of 14 Postcards
incl. Shipping
Komplettes Set mit 14 Postkarten
inkl. Versand



Complete Set of Postcards.
Introduction —

The first

THANK YOU

Card I printed in 2012. I wanted a simple card to give to friends.

The design is inspired by the

Typographic Wall Calendar

which I produce since 2009. The card was received well so I designed a

HAPPY NEW YEAR

's card. As a friend of mine went to hospital I felt the need for an original

GET WELL

card. With the next birthday coming up, I thought how great it would be to have a typographic birthday card, which eventually became this simple

CAKE

on pink background card:

In 2014 I published the fifth Edition of the

Typographic Wall Calendar

and since the cards were inspired by the calendar I decided to print the designs I had prepared and a total of 14 motifs as a Reward for Backers on

Kickstarter

.

To me, a postcard is an everyday object, that I relate to writing and holidays. Even though I find myself receiving less and less handwritten letters, on every vacation spot, every Museum store and every train station one will find postcards. I imagined how my own postcard would look like and played with the thought of receiving a card which simply features the words "New York", "Rome", or "Mountain view". These thoughts eventually led to the…

Postcards and Keyboards

Honestly, I was never a big fan of postcards. To me they seemed like the little brother of the letter. I thought if you want to write, then write a letter. Sometimes I think that the contemporary form of a postcard is posting a holiday picture on Facebook. With the possibility to send SMS, email and post to social networks from everywhere, the usability of a postcard seems questionable. But maybe its charm and value is in the postcard's casualty and non-urgent character.

As a typographer I am interested in the disappearing of handwriting or its suppression by the typewriter. The forward march of the typewriter has been going on for quite a while. Measured by it's invention (around 1714) it took over the quarter of a millennium. The end of handwriting looms, but the threat is out of sight. Working with used keyboard keys as a motif on postcards seems to tie the two opposites of digital communication and handwriting. A closer look turns the situation on it's head. The postcard is an invention made in the late 19th century, therefor was introduced about 150 years after the typewriter.

Photography

The image on this postcard renders the object at its actual size. The background of the first THANK YOU card is a cutting mate with a 5mm grid to revise the scale of the depicted. A photo can be enlarged or shrunk to any size. Rendering the depicted in actual size makes it easier for the viewer to relate to its original size.

The pictures are taken from above with a special reproduction lens to reduce distortion. Shadow and Perspective are two compositional tools for the photographer. I try to hide the fact that the picture is taken with a camera. First I try to take as much distance from the object as possible, this way all sides of each key are visible. The outcome is a picture with little to no visible perspective. With evenly lighting I remove shadows. By making the picture as neutral as possible, I hope that the viewer rather refers to the work as a picture than a photograph. This picture without photographic effects allows to look at the writing tool rather than a photo of a keyboard. The keys appear as neatly and orderly on display like

butterflies in a natural museum

.

When is the last time you looked at you keyboard? The keyboard itself is about to disappear, less and less phones are produced with real keypads. The touch screen succeeds the keyboard. On a touch screen, the only thing that reminds the user of an original keyboard is its image. I assume that this likeness will be replaced by speech recognition software. One could say: the future is not written but dictated.

Memory

Do you remember the first time you read the sentence "Sent from my iPhone"?

The Card

SENT FROM MY PHONE

plays with the poetic sentence every iPhone politely and out of the box attaches to every email. After a short research in my mail archive I found out that I received the first mail from a phone on December 11 in 2008. I really do find something poetic in that sentence. At the time it sounded promising like a

trailer

of a long expected film. The idea of sending a mail from a phone would have been laughable before the introduction of the Apple product in 2007. On one hand the sentence hints that the receiver owns an expensive phone, on the other hand it points to the situation that the mail was written on the go. Writer Harris Wittels introduced with "

Humblebrag

" a matching term to describe the conflict between a frank statement and a show-off. In the

Huffington Post

Bianca Poster explains why she includes the "Sent from my iPhone" even when it is not "…purely to get out of writing a lengthy, detailed response".

SENT FROM MY PHONE

shows a change that we witness but that we haven't found the right words for.

Typographic Detail : The card is set in original Apple keys from keyboards made from 1989 to 1992 in Ireland. It is easy to spot Apple keys from their typography. The letters are positioned in the lower left and not on the upper left like most PC keyboards. Instead of an extended upright type with a rather static appeal, the typeface used here is condensed and cursive which gives the keys a fast look.

FORGOT TO REMEMBER TO FORGET

is inspired by the famous country song

"I forgot to remember to forget"

by

Elvis Presley

performed in 1955.

YES NO MAYBE

reminds me of the little notes I used to write in high school. A slip of paper was folded and then under extreme caution given from hand to hand and table to table. The content of the note always stayed secret, but everybody knew who was communicating how much and with whom. Only now it seems much easier to pass the writing in the break, but I guess it was more about the jeopardy to get caught and the urge to tell everybody that one has a secret.

A strange time and when I think of it a feeling of

nostalgia

hits me. Long ago the handwritten folded note was replaced by the SMS and online chats. I asked students and teachers and they told me that until a certain age the notes are still exchanged in that way. But I would never like to sit in a room in which another persons forbids to write notes on paper. On the other Hand I do not want to be in a room in which others write notes and covertly share them.

The

SATOR Square

is a latin Palindrome. The keys read the same forwards and backwards, from bottom to top and in reverse. As a result the SATOR Square evokes a calming sense of order and complete symmetry. The earliest datable square was found in the ruins of Pompeii that was buried in the ash of Mt. Vesuvius in 79 almost 2000 years ago.

Conclusion

As symbols for handwritten and digital writing, both postcard and keyboard are about to disappear. Tactile keyboards are about to be replaced by touch screens and voice recognition just like the typewriter was meant to replace handwriting. There is no clear winner, maybe technology is not about winning. The charm of this unequal couple is in its opposition. I imagine them as two intertwined actors who are about to leave the stage, playfully teasing each other while heading for the exit.

Details:

Size: 12cm x 17.5cm

Material: 265gr cardboard

Printed in Germany

Printing: offset with UV sealing

Item ships from Frankfurt am Main, Germany to any location in the world, worldwide shipping is included.

The backside of the cards are easy to write on with pen, biro, pencil or marker.

The complete set contains 14 Cards in total.

Signed Edition: 20 cards signed and numbered on the front.

Find details bellow.

Larger quantities on request.

I hope this information is helpful to you.

You have a question?

Thanks,

Harald

Einleitung — Die erste THANK YOU Postkarte habe ich 2012 gedruckt. Ich wollte eine einfache Dankeschönkarte haben die ich an Freunde geben kann. Die Karte war inspiriert von dem Typographic Wall Calendar den ich seit 2009 herstelle. Die Karte kam gut an und als nächstes entwarf ich eine Neujahrskarte (Bild links). Als ein Freund im Krankenhaus lag, dachte ich mir das ich jetzt eine gute Gute-Besserungs-Karte (GET WELL) gebrauchen könnte. Beim nächsten Geburtstag eines Freundes fehlte mir eine passende Karte (CAKE – engl. Kuchen). Für 2014 entschloss ich mich insgesamt 14 Motive für die Unterstützer des TWC auf Kickstarter zu drucken.

Die Postkarte ist für mich ein alltäglicher Gegenstand, den ich mit Schreiben und Urlaub verbinde. Auch wenn die Zahl der handgeschriebenen Briefe zurückgeht, an jedem Urlaubsort, in jedem Museumsshop und an jedem Bahnhof findet man Postkarten. Ich stellte mir die Frage, wie meine Urlaubspostkarte aussehen würde und spielte mit dem Gedanken Karten zugesandt zu bekommen auf denen New York, Rome, Berglandschaft oder Sandstrand steht. Das Ergebnis dieser Überlegung ist die BEACH Karte.







Postkarten und Tastaturen
Ehrlich gesagt war ich nie ein großer Freund von Postkarten. Die Postkarte erschien mir als der kleine Bruder des Briefes. Ich dachte mir wenn man es ernst meint schreibt man einen Brief. Manchmal glaube ich das die zeitgenössische Ansichtskarte eine Photo auf Facebook ist. Die ständige Sendebereitschaft durch Kurznachrichten, email und sozialen Netzwerken scheint die Nützlichkeit einer Postkarte in Frage zu stellen. Aber vielleicht liegt gerade in ihrer Beiläufigkeit und Undringlichkeit der Scharm und Wert der Postkarte?

Als Typograph interessiert mich das Verschwinden der Handschrift oder deren Verdrängung durch die Schreibmaschine. Der Vormarsch der Schreibmaschine streckt sich, gemessen an der Erfindung der Schreibmaschine (etwa 1714) nun über mehr als ein viertel Jahrtausend. Ein Ende der Handschrift droht, ist aber nicht in Sicht. Das verwenden von gebrauchten Computertasten als Motiv auf Postkarten verbindet die beiden Gegensätze von handschriftlicher und digitaler Kommunikation. Beim näheren Betrachten dreht sich jedoch das Verhältnis, so ist die Postkarte eine Erfindung des späten 19 Jhd. kam also gut ein einhalb Jahrhunderte nach der Schreibmaschine auf die Welt.

Fotografie
Die Tasten werden auf jeder Karte in Originalgröße abgebildet. Der Hintergrund der ersten THANK YOU Karte ist eine Schneidematte mit 5mm Einteilungen um den Maßtab der Abbildung überprüfbar zu machen.

Ein Photo kann beliebig vergrößert und verkleinert werden. Die Abbildung in Originalgröße bringt das Bild etwas näher an den abgebildeten Gegenstand, da ich als Betrachter einen Bezug zu der tatsächlichen Größe haben kann.

Die Bilder sind stets von oben aufgenommen mit einem speziellen Objektiv um Verzerrungen zu vermeiden. Perspektive und Schatten sind Gestaltungsmöglichkeiten des Fotografen. Ich versuche diese Gestaltungsmittel so weit es geht in den Hintergrund zu stellen, um ein neutrales Bild zu schaffen. Als erstes nehme ich so viel Abstand zum Objekt wie möglich, um auf diese Weise alle Seiten der Tasten gleichmäßig sichtbar zu machen. Dadurch entsteht ein Bild mit wenig erkennbarer Perspektive. Mit gleichmäßiger Ausleuchtung entferne ich die Schatten. Das Ergebnis ist ein sehr neutrales Bild mit der Absicht, dass der Betrachter in der Arbeit mehr ein Bild, als eine Photographie sieht. Es ermöglicht für mich den Blick auf das Instrument des Schreibens und den Gebrauch der Tastatur zu lenken. Die Tasten wirken dadurch säuberlich sortiert und gleichsam aufgespießt wie Schmetterlinge im Naturkundemuseum.

Wann haben Sie zuletzt ihre Tastatur betrachtet? Die Tastatur selbst ist auf dem Rückzug, kaum ein Telefon wird heute noch mit Tasten zum Anfassen ausgestattet. Der Touchscreen löst die Tastatur ab. Im Touchscreen ist die Tastatur nur noch als Abbild vorhanden als Hinweis auf etwas, was einmal war. Ich nehme an, dass dieses Bild der Tastatur bald abgelöst wird von Spracherkennungssoftware. Man könnte sich nun hinreißen lassen und sagen: die Zukunft wird nicht geschrieben sondern diktiert.

Erinnerung
Erinnern Sie sich wann Sie das erste Mal eine Email mit dem Zusatz "Sent from my iPhone" erhalten haben?


Die Karte SENT FROM MY PHONE spielt mit dem Satz den das iPhone eigenständig an jede versendete Email anfügt. Nach einer kurzen Recherche in meinem Mailarchiv finde ich heraus, dass ich am 11.12.2008 das erste Mal eine Mail von einem Telefon erhalten habe. Ich finde etwas Poetisches in dem Beisatz. Die Vorstellung etwas von einem Telefon zu senden wäre vor der Einführung des iPhone 2007 absurd. Zum einen weist der Beisatz darauf hin, dass der Absender der Nachricht ein teures Telefon besitzt, zum anderen wird auf die Situation des Schreibens von Unterwegs hingedeutet. Vom Autor Harris Wittels gibt es im Englischen bereits einen Vorschlag für ein Wort, dass den Zwiespalt zwischen aufrichtiger Aussage und Angeberei andeutet: "Humblebrag". In der Huffington Post findet sich sogar der Vorschlag, jenes auch an Mails anzuhängen die vom Computer gesendet werden "…purely to get out of writing a lengthy, detailed response". "SENT FROM MY PHONE" ist für mich der Ausdruck eines Wandels den wir erleben, aber noch nicht in klare Worte gefasst haben.

Typographisches Detail: gesetzt ist diese Karte in Apple Tasten die zwischen 1989 und 1992 hergestellt wurden. Das besondere an Apple Tasten ist, dass die Buchstaben nicht oben links, sondern unten links auf den Tasten platziert sind. Außerdem unterscheidet sich der Schriftschnitt kursiv und schmal wesentlich von denen anderer Hersteller.

FORGOT TO REMEMBER TO FORGET ist inspiriert von dem 1955 erscheinen Country Song "I forgot to remember to forget" (Ich vergaß mich zu erinnern "sie" zu vergessen) von Elvis Presley.

YES NO MAYBE erinnert mich an die Zettel die ich während meiner Schulzeit geschrieben und unter der Hand weitergegeben habe. Im Klassenraum wurden gefaltete Zettel mit großer Vorsicht und mit dem Risiko vom Lehrer entdeckt zu werden von Hand zu Hand und Tisch zu Tisch weiter gegeben. Der Inhalt blieb zumeist geheim doch wusste jeder, wer mit wem wie oft schrieb. Im Nachhinein meine ich, es wäre einfacher das Geschriebene in der Pause zu übergeben, aber das Schöne war wahrscheinlich die Spannung, entdeckt zu werden und gleichzeitig das Bedürfnis allen mit teilen zu wollen, dass man ein Geheimnis hat.

Eine komische Zeit und wenn ich an sie denke, kribbelt die Sehnsucht ein wenig im Bauch. Diese Zeit ist unerreichbar, der Zettel ist für mich längst von SMS und Chats abgelöst worden. Außerdem würde ich mich nie wieder in einen Raum setzen mit jemanden, der mir verbietet eine Nachricht auf einen Zettel zu schreiben. Auf der anderen Seite würde ich nicht in einem Raum sein wollen, in dem sich andere Zettel schreiben und verdeckt übergeben.

Das SATOR Quadrat ist ein lateinisches Palindrom. Die Tasten lassen sich vorwärts und rückwärts sowie von oben nach unten und umgekehrt lesen. Als Resultat verbreitet das SATOR Quadrat eine beruhigende Stimmung der Ordnung und Symmetrie. Das früheste datierbare Quadrat wurde in den Ruinen von Pompeii gefunden. Die Stadt Pompeii wurde 79n.Chr also vor fast 2000 Jahren unter der Asche des Vulkans Vesuvius begraben.

Schlussbemerkung
Als Symbole für die handschriftliche und digitale Kommunikation stehen beide, Postkarte und Tastatur unter dem Vorzeichen des Verschwindens. Der Touchscreen und die Spracherkennungssoftware bedrohen die Berechtigung der Tastatur genau wie einst die Schreibmaschine die Handschrift. Es ist also nicht so, dass die eine Technik die andere Ablöst, es gibt keinen Gewinner. Der Reiz dieses ungleichen Paares liegt für mich in Ihren scheinbaren Gegensätzen. Wenn man möchte, erkennt man in der Verbindung der beiden zwei sich im Abgang befindliche Darsteller, die weniger übereinander und mehr miteinander scherzen.


Details:

Größe: 12cm x 17.5cm
Material: 265gr Karton
Gedruckt in Deutschland
Druck: Offset mit UV Lackierung glänzend
Der Artikel wird aus Frankfurt am Main, Deutschland verschickt.
Die Versandkosten (weltweit) sind bereits im Preis enthalten.

Dir Rückseite ist weiss und lässt sich leicht mit Kugelschreiber, Bleistift, Tinte oder Marker beschreiben.
Serie von vierzehn Postkarten.
Zwanzig Drucke wurden signiert und nummeriert.

Größere Mengen gerne auf Anfrage.
Ich hoffe die Informationen waren hilfreich.


Sie haben eine Frage?



Viel Spaß,
Harald