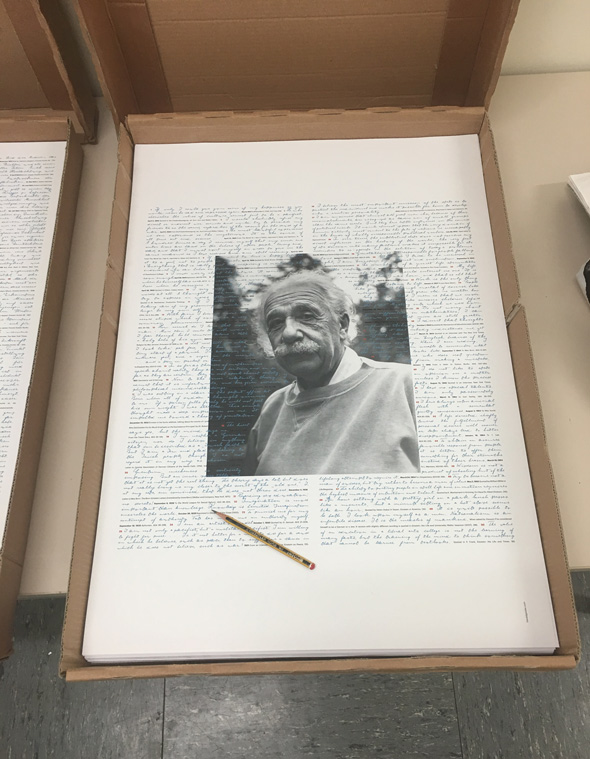 In 2017 I created a font based on Albert Einstein's handwriting. Here I like to share with you a project that I created with the font: a set of four posters with 100 quotes from Einstein.
Quotes can give an inspiring and entertaining view into a person's life. Each is printed in the original size of Einstein's handwriting, arranged in chronological order, and with detailed information about the quote's source.
There are four posters in the set:
A Frontside 50 German quotes with a portrait
A Backside 50 English quotes typography only
B Frontside 50 English quotes with a portrait
B Backside 50 German quotes typography only
Specifications:
Size: 50 x 70cm (ca. 20″ x 28″)
Printed in the size of Einstein's handwriting
Printed on matt, heavy paper
German and English
Worldwide shipping is included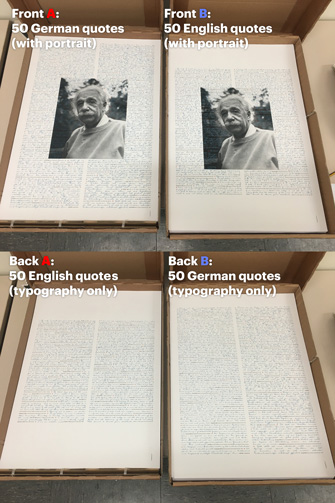 History:
This poster was originally designed as a reward for backers of the Albert Einstein font Kickstarter campaign that financed the production of the Albert Einstein font.
Detail:
Purchase
You will receive four prints on two sheets, shipped in a strong protective poster tube.