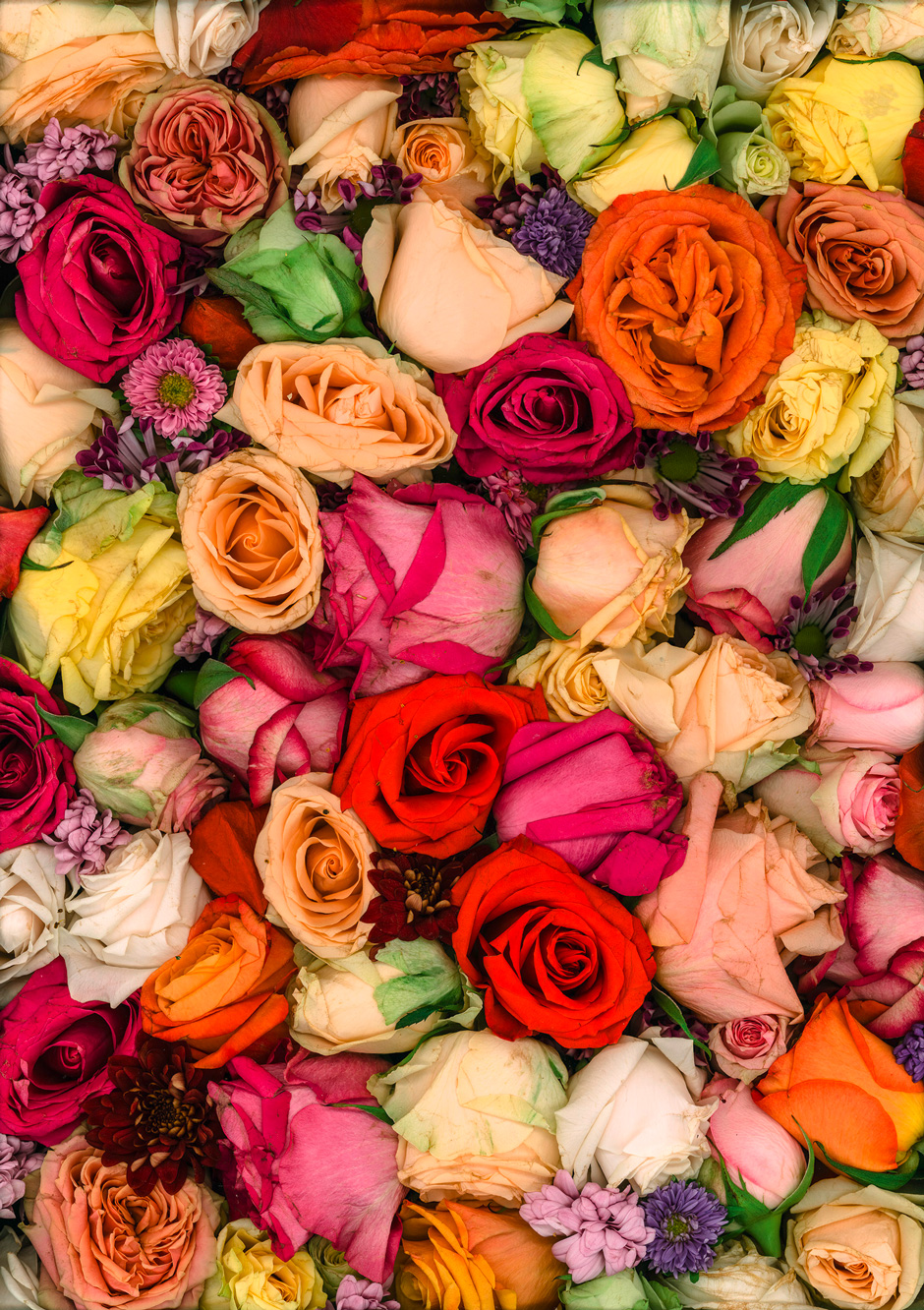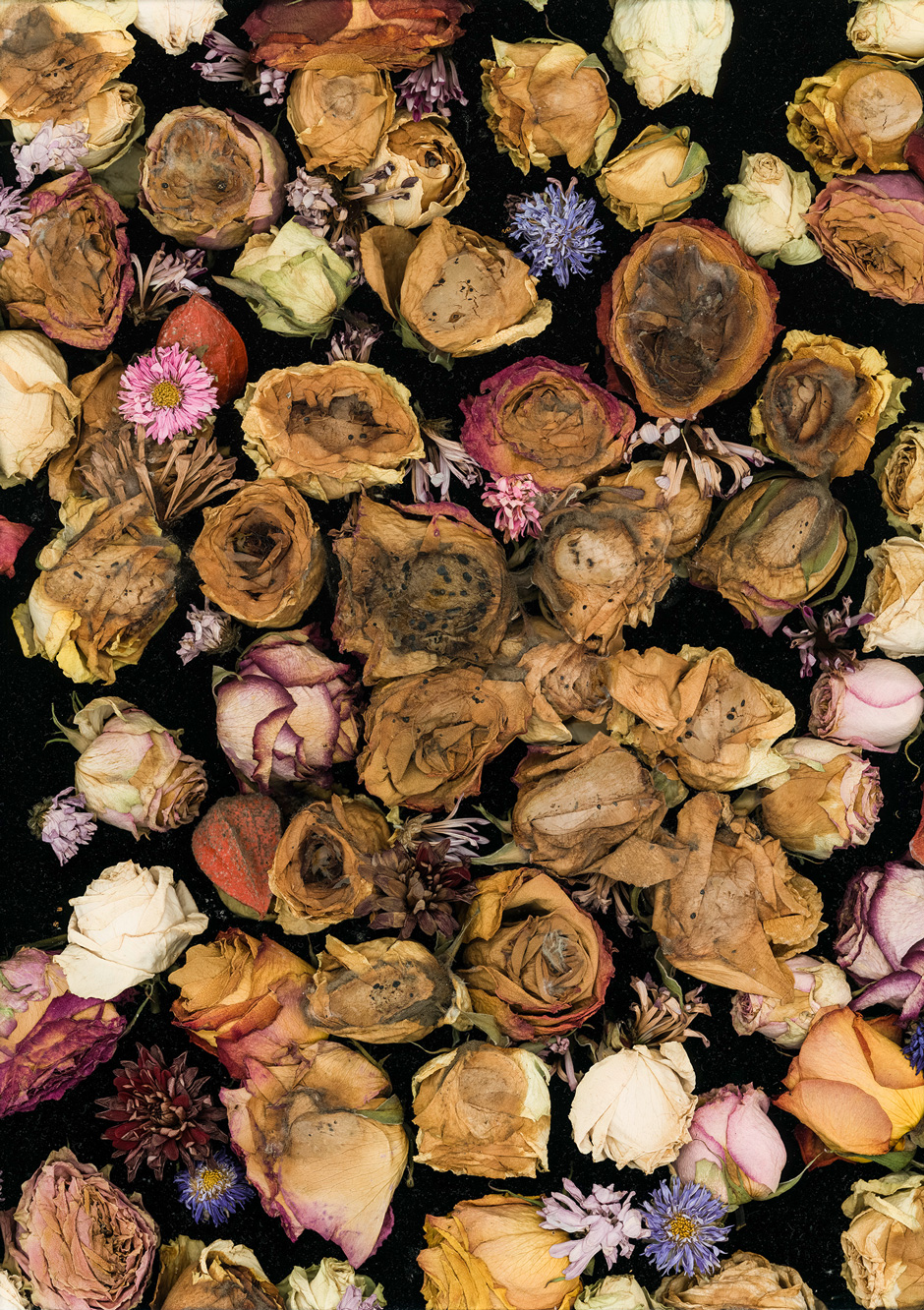 "We are dying. We think we are not. This is a good argument for giving up thinking. Spend one night each week, in candlelight."

from Deborah Hay, "My Body, The Buddhist", 2013
---
Details, click to enlarge.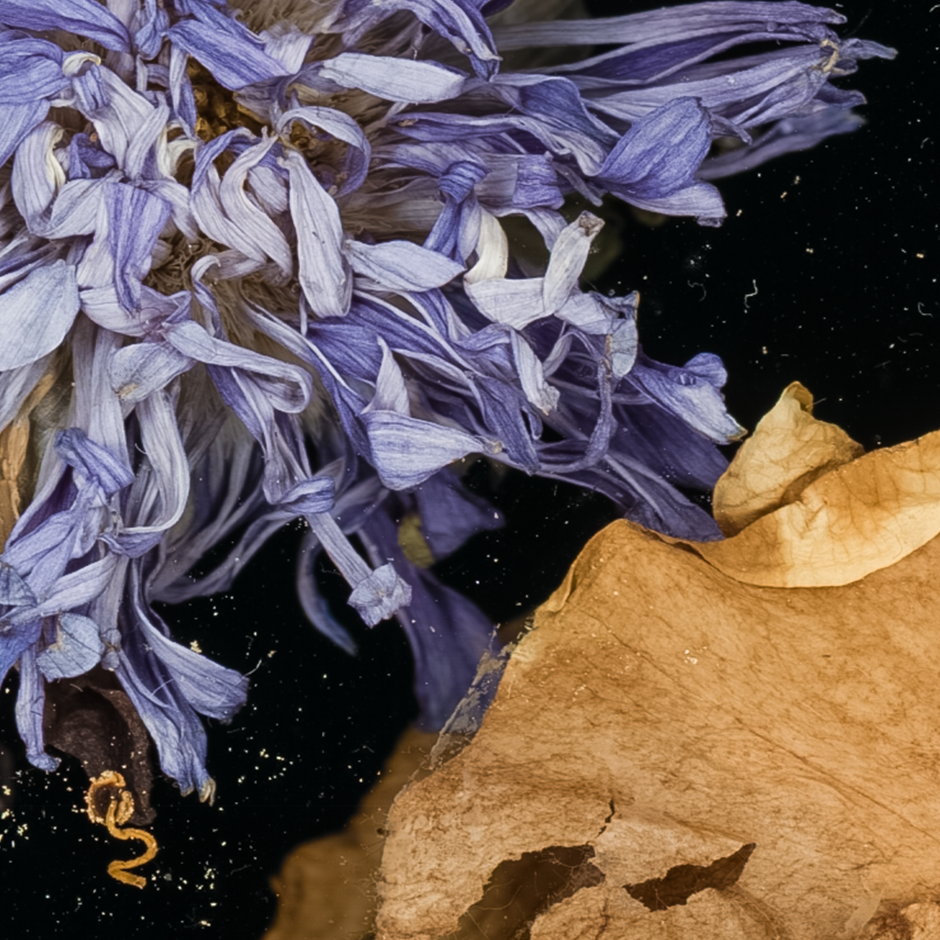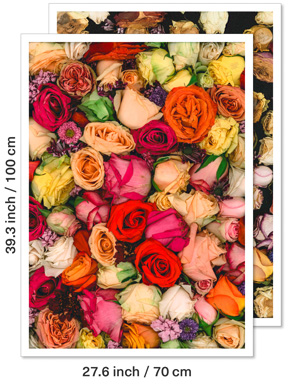 Specifications:
Size: 39.3″ x 27.6″ (DIN B1 100 x 70 cm)
Printed on matt, heavy paper
Shipped in a strong protective poster tube
Worldwide shipping included
"Roozen" is the old Dutch word for roses. Dutch still-life painting was always an inspiration to me, an interest that influenced this piece and my other works with flowers.
Roozen A was made on 14th October 2015, and Roozen B I was made 25 days later, on 7. November 2015.
The flowers were used to cover the stage of a dance performance. After the show, three companions and I sneaked backstage to steal the roses, as we felt sorry for wasting them. Someone had plastic bags, and we stuffed them with rosebuds. One used the petals to mark the way from the theatre to her home, which I think is an excellent idea to mark the city. With a bag full of rosebuds, I returned to my studio and created this composition. I do not remember if I decided that night to let the flowers sit for some time and see how things change or if I just forgot about it. However, I decided to wait at one point, leading to the second image 25 days later.
A draft of a letter.
At the time, I drafted a letter about the work, which I may or may not have sent to one companion of that miraculous evening. This draft gives me, and hopefully, you, too, an insight into the atmosphere in which the work came to life. I was reading Hay's book at the time, and the initial quote was in the draft too. Here are some fragments of my writing from that letter/note:
"…kind of magical that we both, without knowing, kept the flowers so long… waiting as if there was a promise that something special would happen."
"My approach to death is that I try to live in a way that allows me to be alright with dying every moment. So, for example, if I knew I would die in the next minute, would I still continue to write this letter, is this important to me?"
"To kiss you felt like I never kissed before, but not in a romantic way, more in a way, "I forgot how to kiss." And it is really strange to feel again like a beginner, but it is also great to learn something new. "
…and further:
"…I think when one starts to write about kissing, it is a good point to stop writing."
---
Extra-large Print & Orignal Rose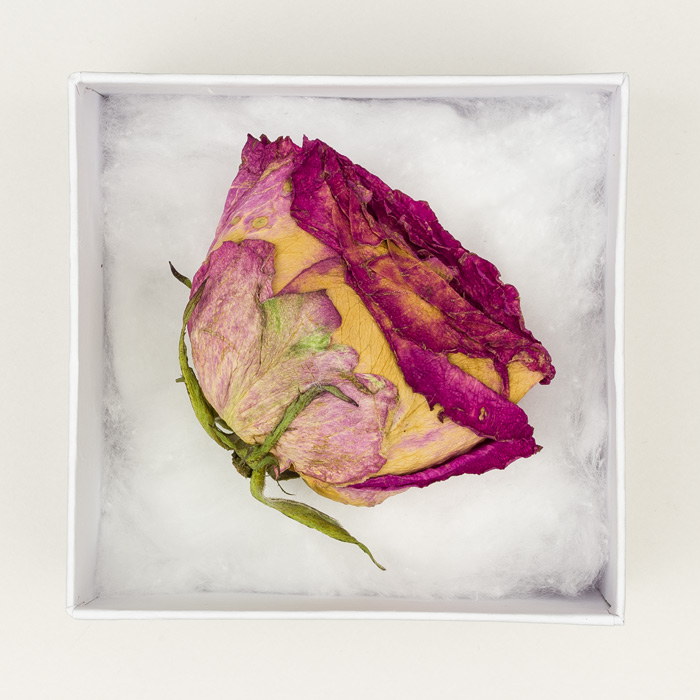 After I took the last image, I placed all the flowers in archive boxes and numbered them. One rose ships with every extra large print order. Like rose #20, first come, first served.
I really love extra-large prints. I made a couple for my studio, and they look amazing:
Details:
Limited edition signed and numbered
The original flower of your choice in an archival box
Print size: each 63″ x 47″ (160 x 120 cm)
Printed on matt, Latex paper
Shipped in a strong protective poster tube
Online Track and Trace & Insurance
Worldwide shipping include
You will receive one rose from the original composition with every extra large print. Please indicate which flower you like to receive in your order note during checkout.
How large is extra large? Here is the print with size reference.
Here is an overview of the flowers to choose from: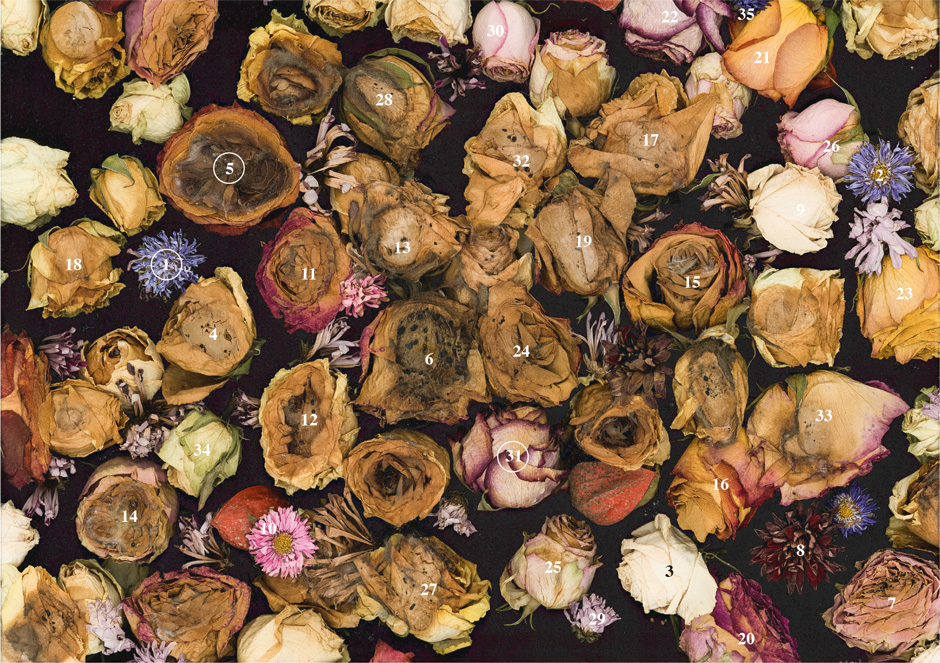 Pick one (click to enlarge)
---

#1 Aster gone
Archival Box Size: 4 x 4 cm