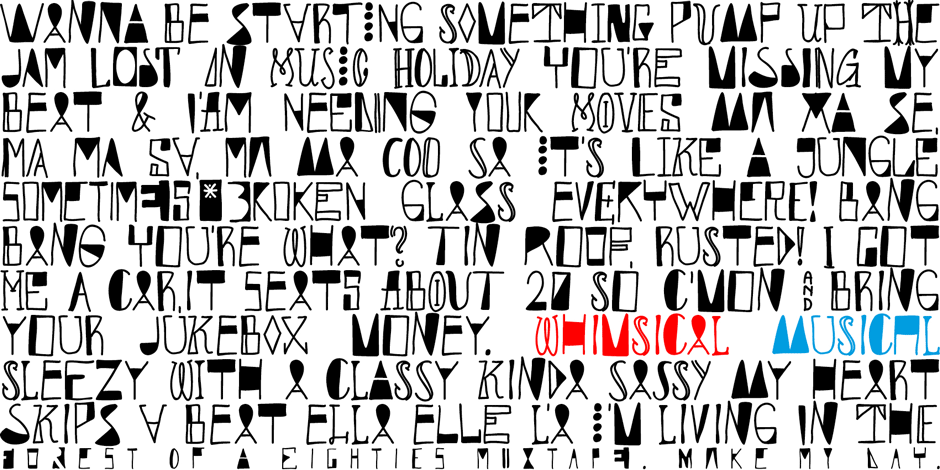 Whimsical Musical is a vivid, hand-drawn font with 405 alternate letters, all caps.
Developed from a lighthearted drawing in my sketchbook saying the German word "MUSIK" cheerfully over and over in twenty vivid variations. Next to it was the date "6th April 2007". This initial idea has burst into a font that is full of surprises and whimsical turns. It is dynamically suggestive, like music, and humorously chaotic, as in Dada.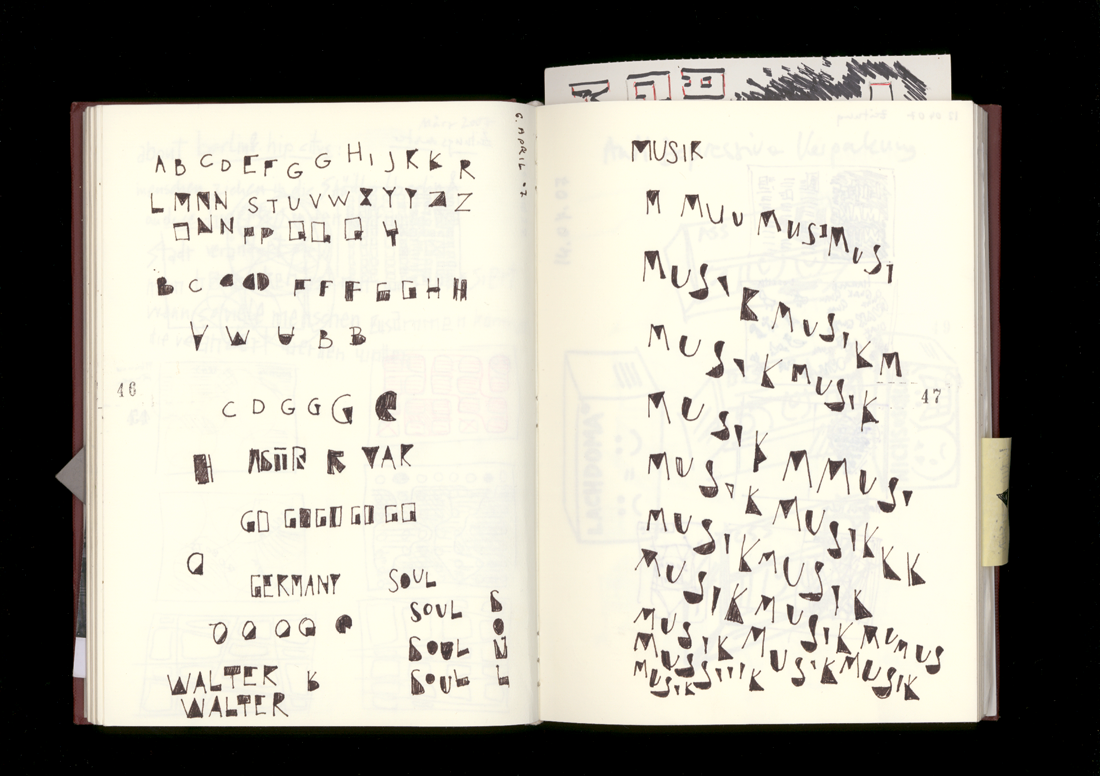 Each uppercase letter is enriched with ten stylistic alternates (OpenType stylistic sets) to create a heap of playful variations amounting to a mountain of possibilities. Recommended for display usage: gonzo headlines, fantastical picturesque covers, extravagant quirky flyers, chichi posters, individual labels, and fun logos.
If you are purchasing on behalf of a company, please select the size of your company (number of employees in total). For larger companies, please select multiples of 100 employees tier.
The Fonts work on all Windows, Mac, and Linux computers, as well as mobile devices like iPhones and iPads.
By purchasing this font you agree to Harald Geisler's End User License Agreement (EULA), which can be viewed here.
Whimsical Musical is featured in German graphic design magazine PAGE:
https://www.page-online.de/emag/typo/artikel/displayschrift_whimsical_musical