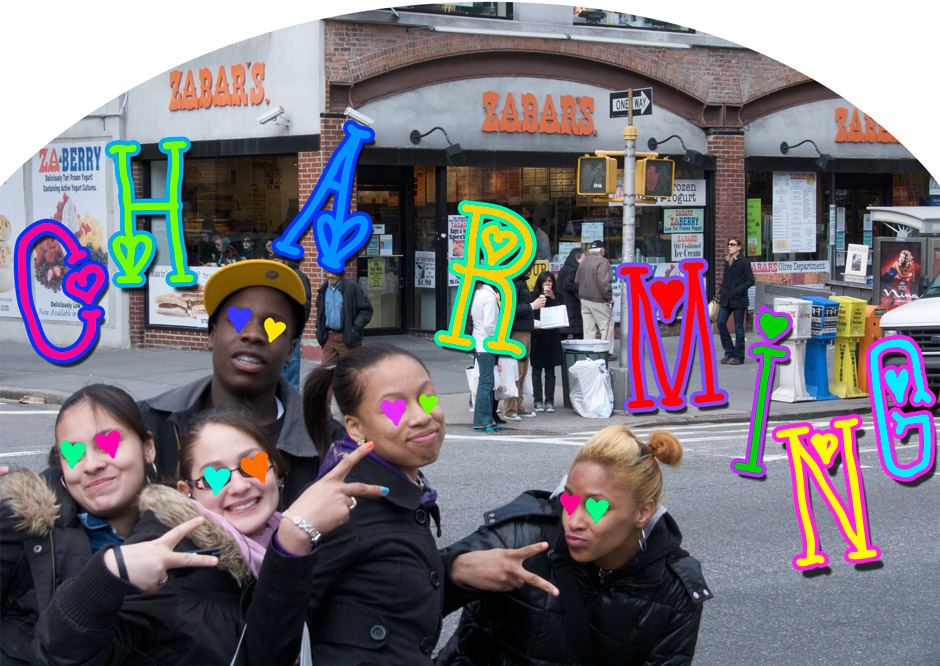 Capital Love is a fresh, hand-drawn Font. The alphabet's vivid ductus reminds us of the dynamic qualities that can be found in Keith Haring's graffiti drawings. All shapes are drawn individually and do not oblige to a geometrical system. The font contains two sets of capital letters decorated with hearts. By pressing a lowercase button, an alternative uppercase letter will appear.
Capital Love is a part of the Light Hearted Font Collection that is inspired by a recording of Jean Baudrillard with the title "Die Macht der Verführung" (The Power of Seduction) from 2006. Further inspiration came from the article "The shape of the heart: I'm all yours". The heart represents sacred and secular love: a bloodless sacrifice. by British writer Louisa Young printed in EYE magazine (#43) London, 2002.
Support for international communication:
The font file contains 553 glyphs. Capital Love supports Cyrillic and eastern European languages. Everything a typographer needs for international communication.
Have a closer look at the character set: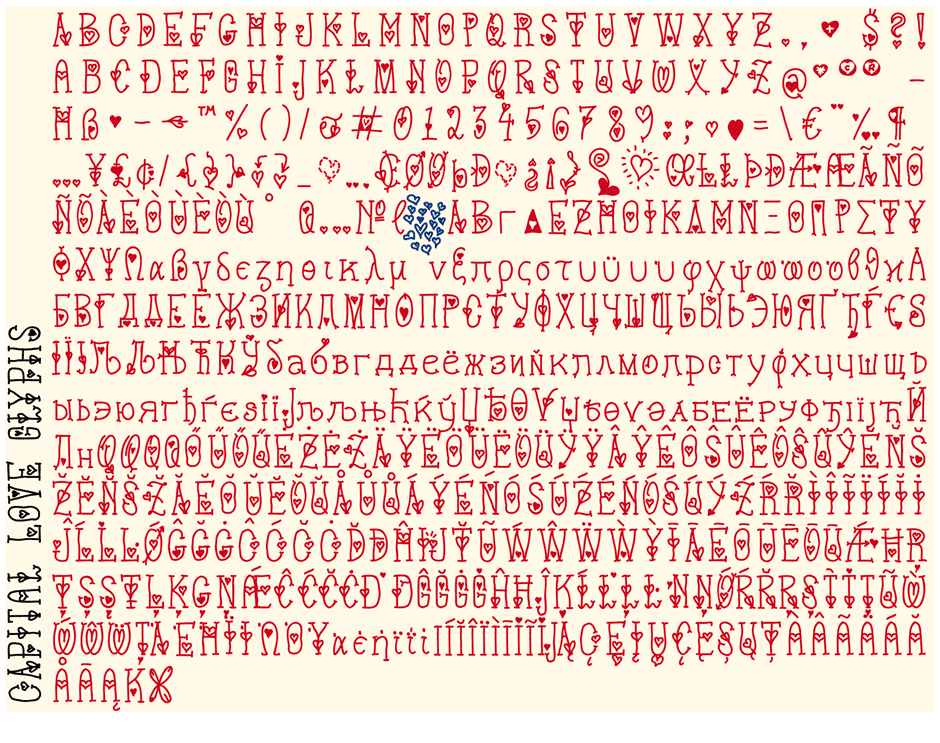 Benefits:
Hand drawn letters for a unique look
Comes in OpenType (Postscript)
Works on all Mac OS Versions
Works on all Windows Versions
Ornaments
Extensive language support
Immediate download
Capital Love is included in the Light Hearted Font Familiy which includes seven Fonts for PC and Mac.
The Fonts work on all Windows, Mac, and Linux computers, as well as mobile devices like iPhones and iPads.
If you are purchasing on behalf of a company, please select the size of your company (number of employees in total). For larger companies, please select multiples of 100 employees tier.
By purchasing this font you agree to Harald Geisler's End User License Agreement (EULA), which can be viewed here.